MARQUETTE, MICHIGAN WINS TITLE OF KRAFT HOCKEYVILLETM USA 2016
Community Wins $150,000 in Arena Upgrades and Will Host Nationally Televised NHL® Pre-Season Game between the Buffalo Sabres and Carolina Hurricanes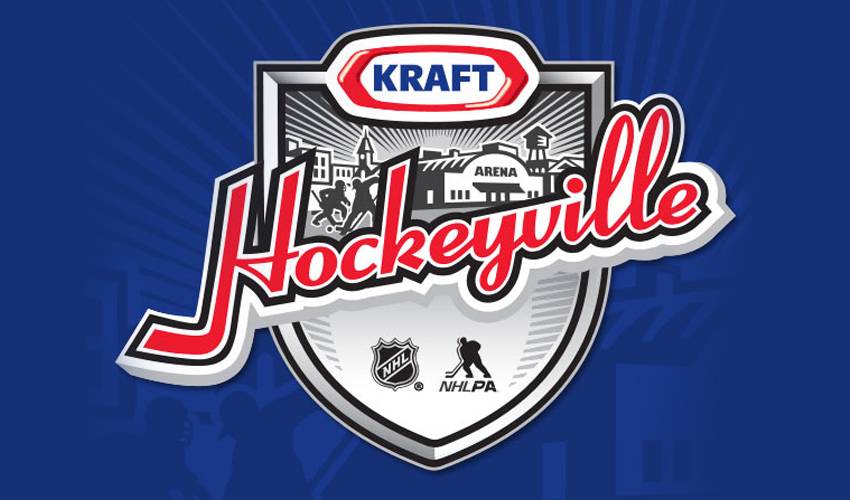 CHICAGO – April 30, 2016 – Marquette, Mich. has been named Kraft HockeyvilleTM USA 2016, the most passionate hockey community in America. In partnership with the National Hockey League (NHL®) and the National Hockey League Players' Association (NHLPA), the Kraft HockeyvilleTM USA contest has awarded $150,000 in upgrades to Lakeview Arena, which will also host the Oct. 4 NHL® Pre-Season game broadcast on NBCSN between the Buffalo Sabres and Carolina Hurricanes.
Marquette is rich in hockey heritage and Lakeview Arena stands as a pillar of the community, stimulating the local economy since it opened in 1973. Lakeview Arena's semi-pro Marquette Iron Rangers signed the first female professional hockey player in North American history, Karen Koch. Lakeview Arena will prioritize energy efficiency updates with the grand prize money in addition to other arena upgrades to ensure future generations of Marquette players are able to enjoy skating at Lakeview Arena for years to come.
"We've seen amazing participation across the country in Kraft HockeyvilleTM USA's second year," said Nina Barton, Senior Vice President of Marketing, Kraft Heinz. "This year's contest led to millions of votes from passionate hockey fans, and we're so proud America has chosen the spirited, well-deserving community of Marquette as Kraft HockeyvilleTM USA 2016."
Marquette was just one of more than a thousand communities across the country that submitted stories showing their hockey spirit and passion. The runner-up, Rushmore Thunderdome of Rapid City, S.D., will receive $75,000 to use toward arena upgrades.
"The local rink is a hub of activity, excitement, entertainment and fun – a place where the love of hockey can energize an entire community," NHL Commissioner Gary Bettman said. "The National Hockey League is pleased to recognize all who participated in Kraft HockeyvilleTM USA and is delighted to congratulate Marquette, Michigan for ensuring that an upgraded Lakeview Arena will be able to welcome future generations of hockey families, players, coaches and volunteers."
"Kraft Hockeyville gives players the chance to take the game back to local arenas where the game is learned," said NHLPA Executive Director Don Fehr. "The players from the Sabres and Hurricanes are excited to hit the ice in Marquette for this year's Kraft HockeyvilleTM USA game."
"We're excited to once again have a chance to participate in a Kraft HockeyvilleTM USA preseason game," said Buffalo Sabres General Manager Tim Murray. "As an organization, we're proud to be a part of such a tremendous community initiative."
"We're thrilled to be involved with this initiative, which highlights the grassroots of our sport," said Carolina Hurricanes General Manager Ron Francis. "I grew up about three hours from Marquette, so it will be fun to be on the Upper Peninsula to be a part of this special event."
###
NHLPA, National Hockey League Players' Association and the NHLPA logo are trademarks of the NHLPA. © NHLPA.
NHL and the NHL Shield are registered trademarks, and HOCKEYVILLE is a trademark of the National Hockey League. © NHL 2016. All Rights Reserved.