Holding Down the Fort
Though he is battling for success in the 2016 Stanley Cup playoffs, Scottie Upshall's thoughts are home in Fort McMurray, Alberta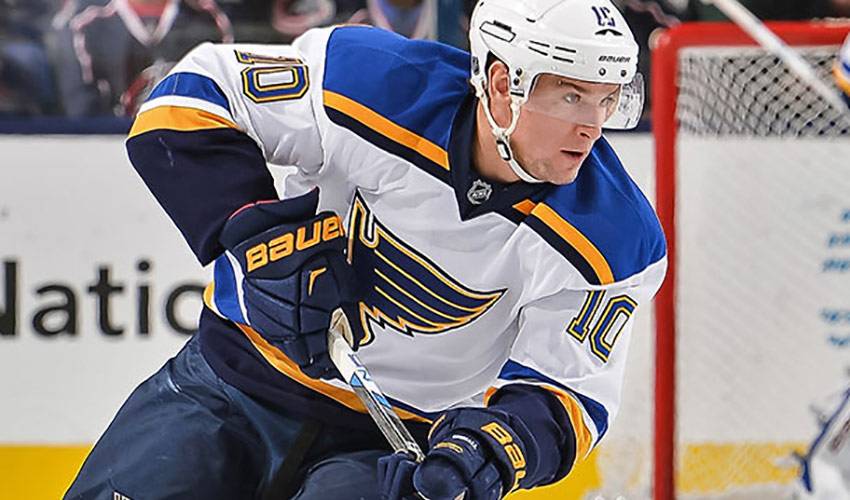 With the Stanley Cup Playoffs in full swing, St. Louis forward Scottie Upshall is dialed-in on helping the Blues net their first championship. His thoughts are also on those in his hometown of Fort McMurray, Alberta, as the city deals with a raging wildfire.
"You're just worried about the safety of friends and family," said the 32-year-old Upshall, in a story posted on the team's website. "It's a great city, a city that's survived many years through some tough times. For me, growing up there doesn't seem like too long ago, and the places that aren't standing anymore - it'd be tough to take in. As long as everyone is OK, that's the main thing."
Over 1,600 structures have been destroyed in the disaster, as hundreds of firefighters from Alberta and other provinces battle the blazes.
Head coach Ken Hitchcock, who hails from Edmonton, spoke of the situation in his post-game remarks after the Blues won Game 3 against the Stars by a 6-1 count.
"I know we're playing hockey, but a lot of us that are born in Alberta, our thoughts and prayers right now are for the people of Fort McMurray. The fire's in the town, and obviously Uppy is from there. So as much as this is a hockey game, a lot of our thoughts, especially us born and raised in that province, are with the people in that town."
Rookie Blues defenceman Colton Parayko, from St. Albert, Alberta, skated in two campaigns in the minor leagues with the Fort McMurray Oil Barons, from 2010-2012.
The St. Louis Blues and Blues Alumni have joined together to raise money to help victims of the fire at Thursday's Game 4 playoff against Dallas.
Proceeds raised through the team's 50/50 raffle and the Blues for Kids silent auction will benefit families who have been misplaced by the fires.
Those attending can help raise money through the purchase of 50/50 tickets. Fans can also bid on St. Louis autographed memorabilia at the game or at home. Items include game-used merchandise, playoff goal pucks and 3D art painted by Steven Walden.
To learn more about the fires in Fort McMurray, and to donate to the people affected, visit the Canadian Red Cross.