Schneider Excited For World Cup Opportunity
With the World Cup of Hockey 2016 just around the corner, the Rio Olympics are providing inspiration for USA goalie Cory Schneider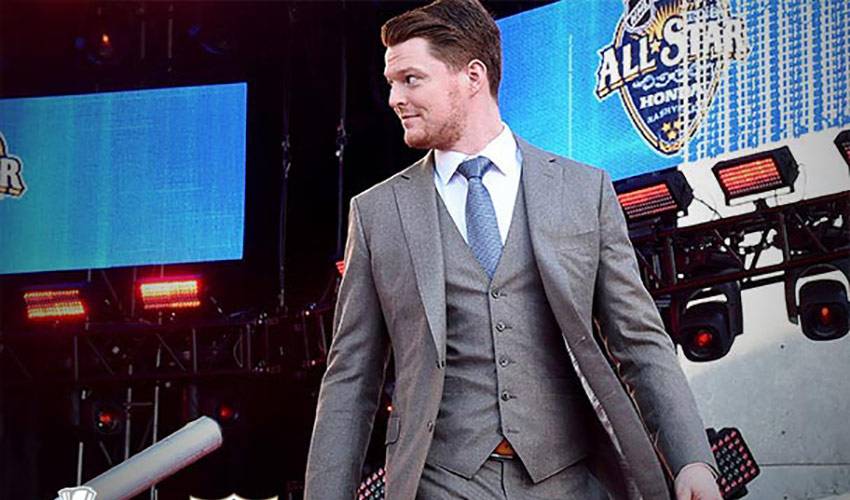 Although he's enjoying tuning in to watch the Summer Olympic Games, Cory Schneider is hoping for a golden moment of his own, so to speak, this September.
Just over a month before Team USA plays its first game in the highly anticipated World Cup of Hockey tournament, Schneider, one of three goalies (Ben Bishop and Jonathan Quick are the others) on the American roster, is revving up for a shot at taking all the spoils at the event that takes place in Toronto.
Not that he requires any inspiration, but the Massachusetts native is relishing the opportunity to see U.S. athletes put on a show at the Summer Games in Brazil.
"Swimming, track and field – it's great to watch," said Schneider. "I really enjoy the more obscure events. Handball would be my favourite because it's something that combines a lot of sports into it. You definitely need quick reaction time."
Schneider's ninth-month-old son, Wyatt, is helping keep his reflexes sharp ahead of the World Cup, where eight teams will compete.
"It's been a great summer," said the 30-year-old. "A big bulk of it has been family time. Our son, he's keeping us really busy. He's pulling himself up every chance he gets, so you have to keep an eye on him all the time."
When he's not keeping tabs on his son, Schneider is readying for a busy hockey schedule, starting with the World Cup and then the NHL regular season.
"I think for a lot of players, an alarm system goes off in your head on August 1," said the 26th overall pick of the Vancouver Canucks in 2004. "You appreciate the summer, but you get that itch to get back to work. You want to get that feeling of competition back."
The William Jennings Award winner will get his first taste of that when the U.S. faces off against Team Europe in the curtain raiser of the preliminary round on September 17.
The American side plays in Pool A, which also features Europe, Canada and the Czech Republic.
Schneider, who has suited up for his country in several international tournaments – he won gold in the 2003 U18 World Junior Cup and silver at the 2004 IIHF World U18 Championship, is looking forward to donning the red, white and blue again.
"It's always exciting to play for the U.S.," said Schneider, who has played the last three NHL seasons with the New Jersey Devils after a trade from Vancouver on June 30, 2013. "It doesn't seem real yet. You'll definitely go from zero to a hundred when the games start.
"The last time I was with the U.S. was in 2007 (IIHF World Championship)," he continued. "I can't wait to experience it again. I don't know a lot of the guys, but it will be nice to go from having to stop them, to being on the same side with them. I know (Anaheim forward) Ryan Kesler and it was great getting to know (New Jersey forward) Kyle Palmieri this past season. It will be fun having them on the team."
It would be even better if Schneider and his teammates can emulate the U.S. result at the 1996 World Cup.
"I was 10-years-old and I can still remember it vividly," he said, of the best of three-series final, punctuated by a 5-2 U.S. victory in Game 3. "This will be a big test for us and I can't wait for it."