Vlasic still a big Pavel Bure fan
Team Canada D-man talks Russian Rocket, World Cup of Hockey, and playing with Sid the Kid.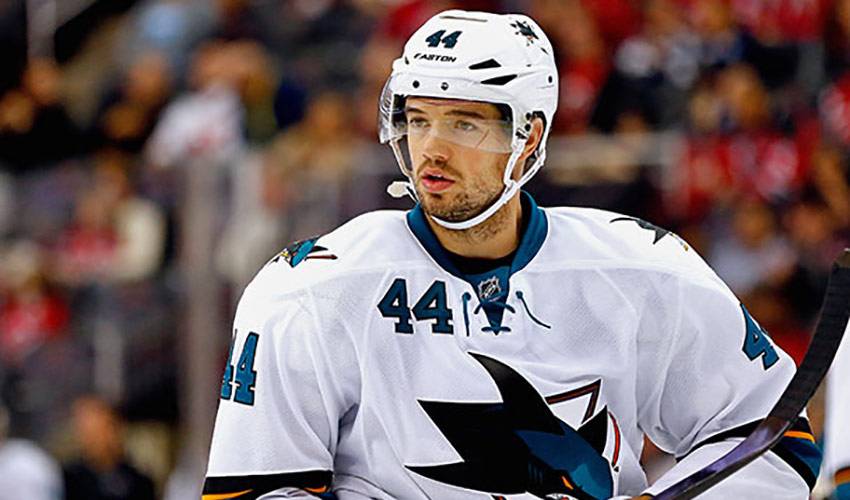 Marc-Édouard Vlasic has very few regrets when it comes to his hockey career. Never getting the chance to go one-on-one with his childhood idol, however, stands out as one of the biggest.
Before the puck drops on the World Cup of Hockey tournament on September 17 in Toronto, Vlasic, one of seven defencemen named to the Team Canada roster, took a trip down memory lane, recalling how former NHL standout Pavel Bure inspired him from an early age.
"I remember watching the Canadiens on TV all the time," said the Montreal-born Vlasic of the Russian forward who scored 437 NHL goals. "After they played, usually it was either Calgary or Vancouver playing in the next game. Since it was too late, my dad wouldn't let me watch a lot of those ones. But when I did stay up, I would always marvel at what Pavel Bure could do when he got the puck. He was amazing."
Bure was also what Vlasic hoped to be himself one day.
"When my brothers and I would play hockey in the driveway, I pretended I was him," he recalled. "I wanted to score goals like him. I had his Vancouver jersey on my bedroom wall just above my bed. And I think I had every hockey card of his. His goals and the speed he had – I remember his jersey, just like Mike Modano's, would be flapping in the wind when he skated – was just unbelievable."
Unfortunately for Vlasic, he would never get the opportunity to share the same ice as Bure, whose last NHL season was 2002-03.
"I remember my first year (2006-07) thinking how lucky I was to play against guys like Joe Sakic, Brendan Shanahan, Keith Tkachuk, Mike Modano, Bill Guerin and Rob Blake," he recalled. "There are so many more I'm probably forgetting. But, those players are the dream matchups you hope for. It would have been nice to test yourself against Bure."
Vlasic is still holding out hope he can meet the man dubbed The Russian Rocket and perhaps convince him to strap on the skates one more time.
"Who knows?" said the 29-year-old San Jose Sharks blueliner. "Somehow if he reads this, maybe it could happen. That would be the ultimate."
So, too, would be winning World Cup gold with Canada.
"I can't wait," admitted Vlasic. "I know most of the guys and it's going to be a lot of fun."
Guys that Vlasic has plenty of experience going up against.
"It's part of what hockey is," he offered. "When the puck drops, you play hard. When the game is over, you can be friends. It's the way hockey works. Take Sidney Crosby, for example. We faced-off against one another in the Stanley Cup Finals and we each had to do whatever it took to win out there. Now, we are teammates and I couldn't be more than happy to wear the same jersey as him."
No word yet on whether Crosby can help broker a meeting between Vlasic and Bure.