Ovechkin Organizes Meet-And-Greet With 8-Year-Old Super Fan
Young Cash "Niebvechkin" got to meet his hockey hero after creating a video thanking him for gifting him with one of his sticks in Edmonton.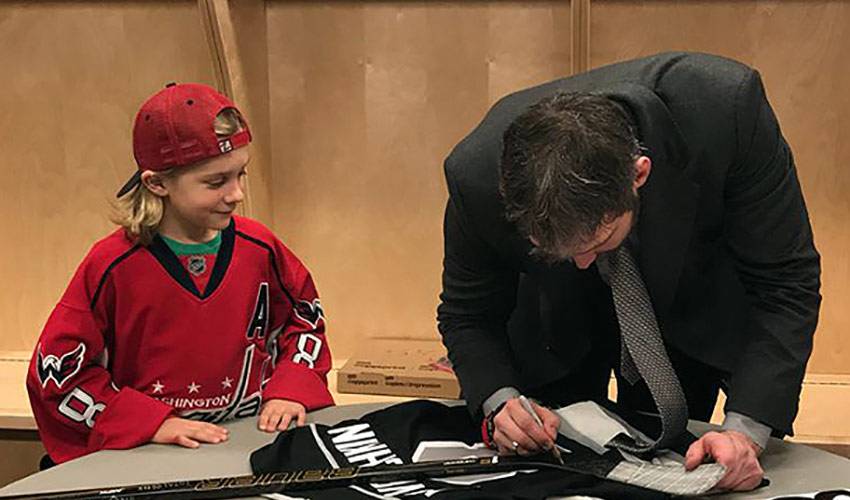 When eight-year-old Cash Niebergall put on his red No. 8 Ovechkin jersey to attend Wednesday night's Washington Capitals at the Edmonton Oilers game, he knew he'd stand out in a sea of white, blue, and orange. What he didn't know is that his hockey idol would spot him during the warm up and gift him one of his sticks.
Niebergall, who has been affectionately dubbed "Niebvechkin" by friends and teammates, created a video following the game to thank the Capitals captain and express his hopes to one day meet him in person.
Ovechkin got wind of the video, and promptly invited Cash and his family to their game at the Calgary Flames to make his dream come true. But young Cash didn't come empty-handed. Seeing as Ovi gifted him one of his sticks, Cash brought along one of his to hand over to his favourite player as a thank you.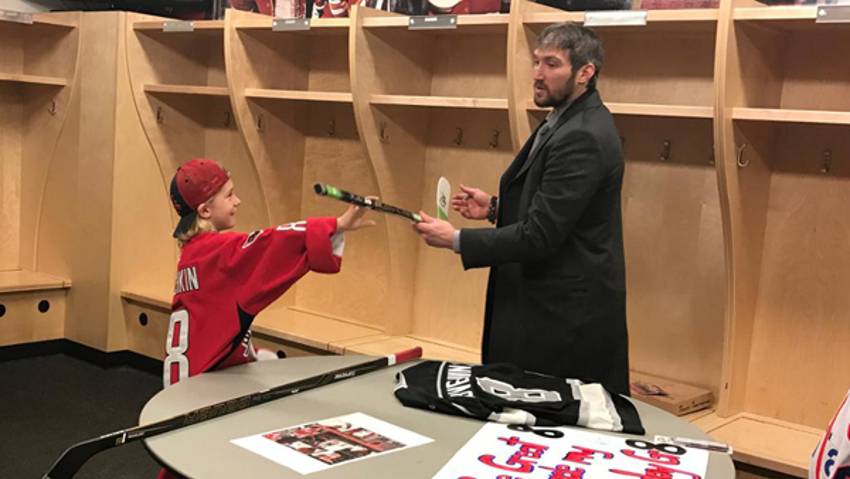 To top off the unforgettable moment, Ovi and the Washington Capitals were able to pull off a 3-1 victory for Niebergall and his family.
(Full story at NHL.com)