Ben Hutton Loses Bet to Erik Gudbranson, Receives Mullet
A bet's a bet, and Ben Hutton learned the hard way that losing one to Erik Gudbranson results in sporting a brand new mullet.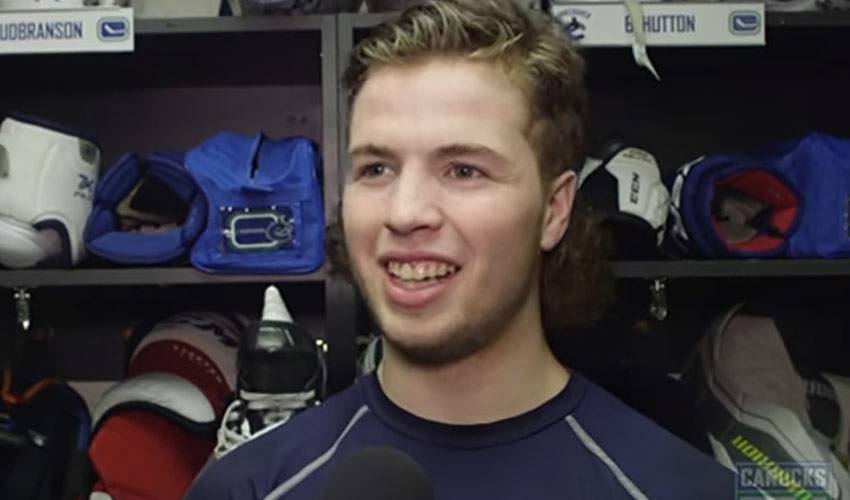 At one point in time, mullets were in style - especially in hockey. In the 1990's, Jaromir Jagr helped make mullets famous for nearly a decade. But in 2016? The mullet isn't exactly a style you see every day – unless you're Canucks d-man Ben Hutton thanks to a bet lost to his teammate.
Prior to the Vancouver Canucks' game last week in Tampa Bay, Erik Gudbranson bet Hutton that if he scored the game-winning goal that he'd be forced to let his defence partner choose his next hair style. Hutton, thinking it was a safe bet, agreed to the terms and did not expect that Gudbranson would score his first goal of the year that same night to help lead the team to a tough road win.
With his wager victory intact, what hairstyle did Gudbranson choose? Well, one modeled after "Kenny Powers" from the HBO series 'Eastbound & Down', of course.
He might not like it, but this new haircut comes with a silver lining. Hutton netted a goal the following week in a game against the Carolina Hurricanes. He was originally only supposed to keep the haircut for four days, but with results like that, maybe it sticks around longer?
Full story at The Province