OTTAWA SENATORS AND NEW JERSEY DEVILS TO FACE OFF IN NHL PRESEASON GAME AS PART OF KRAFT HOCKEYVILLE CANADA
Congratulations to O'Leary, P.E.I., announced as 2017 winner of Kraft Hockeyville!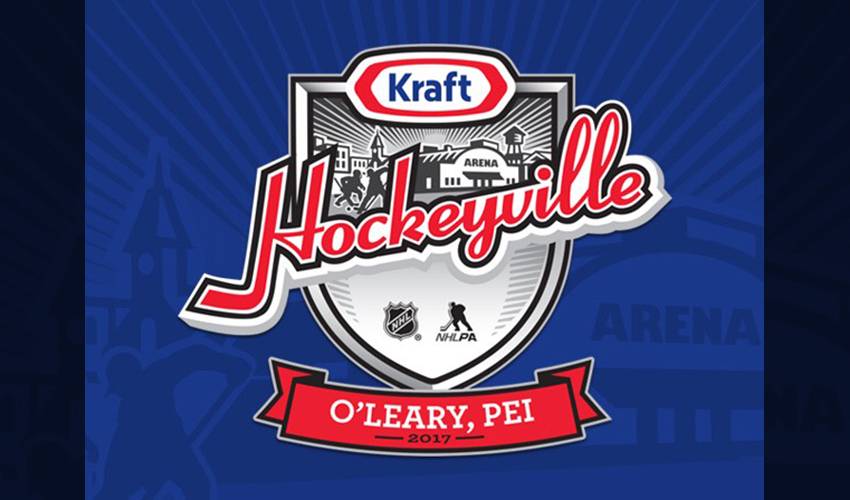 NEW YORK/TORONTO (April 2, 2017) – The annual Kraft Hockeyville community competition culminated last night when O'Leary, Prince Edward Island was officially named this year's winner of Kraft Hockeyville, announced by NHL Commissioner Gary Bettman during Hockey Night in Canada. The New Jersey Devils will make their first-ever Kraft Hockeyville appearance when they face the Ottawa Senators on September 25, 2017 for an NHL® preseason game in O'Leary, P.E.I. Nearly 3,000 nominations from communities across Canada were submitted for the eleventh annual campaign.
"Kraft Hockeyville is an important initiative that keeps our game strong in communities across Canada, and we congratulate O'Leary for earning the 2017 title," said Laurie Kepron, NHL Group Vice President, Integrated Marketing. "We look forward to celebrating with this tremendous hockey community this Fall at the pre-season game between the Ottawa Senators and New Jersey Devils. This marks the fourth Hockeyville appearance for the Senators, and the first for the Devils, and given the East Coast ties of both clubs, this promises to be a special event for fans in O'Leary and across P.E.I., as well as for our teams and League."
"Congratulations to the community of O'Leary, Prince Edward Island, on clinching the title of Kraft Hockeyville 2017," said Joanna Milroy, Director, Portfolio Marketing, Kraft Heinz. "O'Leary embodies what Kraft Hockeyville is all about – strong community spirit, a unifying passion for hockey, and dedication to keeping alive where it all comes together – the local arena. Over the past 11 years, we've experienced the excitement Kraft Hockeyville brings to communities across Canada. We've now witnessed 73 communities become finalists and move on to undergo arena repairs and upgrades to protect the future of hockey and the community spirit it fosters. We are proud to support grassroots hockey in Canada."
"The NHLPA applauds the community spirit of O'Leary, P.E.I. — and all of the participating communities — in demonstrating their dedication to hockey," said Sandra Monteiro, NHLPA Chief of Business Strategies. "Connecting with hockey fans across Canada has always been meaningful to the players, and the Kraft Hockeyville 2017 experience in O'Leary is certain to be unforgettable for all those involved."
Kraft Hockeyville Canada is a partnership with the National Hockey League (NHL), National Hockey League Players' Association, and Kraft Heinz to support local rinks and community centres. Since its inception in 2006, Kraft Hockeyville has awarded $2.8 million to 73 communities across Canada and has celebrated 10 NHL preseason games in seven different provinces. The 2017 campaign in P.E.I. will mark the first time Kraft Hockeyville has been hosted by the province.
The Kraft Hockeyville experience is an all-encompassing program for the local community. NHL players from participating teams visit the community; the Stanley Cup® makes an appearance as part of the community celebrations; NHL Alumni and NHL Officials host hockey clinics; and fans are given the unique opportunity to watch morning skates as well as an NHL preseason game. For more information, visit KHV2017.ca.
###