Belle Vernon, Pennsylvania Wins Title of Kraft Hockeyville™ USA
Community Wins $150,000 in Arena Upgrades and Opportunity to Host an NHLvPittsburgh Penguins and St. Louis Blues Pre-Season Game Broadcast on NBCSN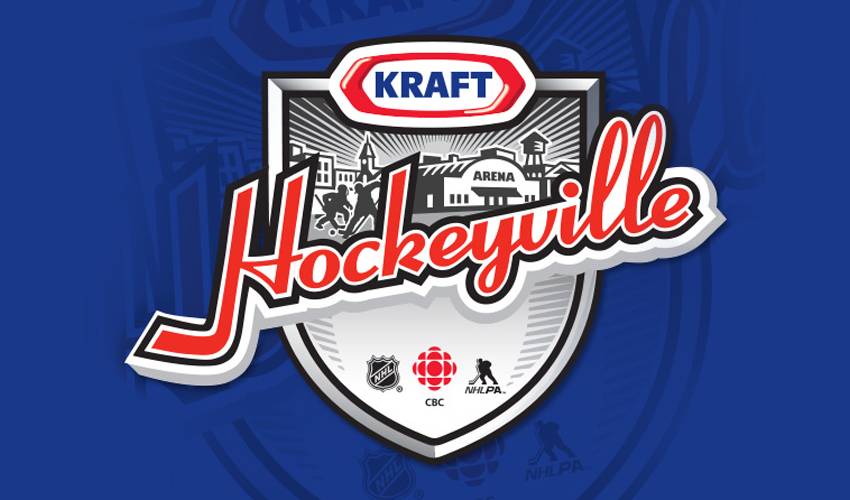 CHICAGO, April 29, 2017 – Kraft Heinz is excited to announce The Rostraver Ice Garden in Belle Vernon, Pennsylvania is the winner of Kraft Hockeyville™ USA 2017. After weeks of online voting, Belle Vernon, Pennsylvania demonstrated unrivaled enthusiasm and pride, and proved they are the most passionate hockey community in America. The Kraft Hockeyville™ USA contest, now in its third year of partnership with the National Hockey League (NHL®) and the National Hockey League Players' Association (NHLPA), is awarding $150,000 in arena upgrades to The Rostraver Ice Garden and the opportunity to host an NHL® Pre-Season game between the Pittsburgh Penguins® and St. Louis Blues® televised live on NBCSN.
The Rostraver Ice Garden, which first opened in 1965 and hosted the Penguins training camp in the 1970s, had its roof collapse nearly seven years ago because of heavy snow. The collapse caused damage to nearly one-third of the structure and the rink has been in need of renovations ever since. After being awarded Kraft Hockeyville™ USA 2017, The Rostraver Ice Garden plans to use the prize money for a number of projects including purchasing a compressor, floor matting in the lobby, pipes and LED lighting.
"After tallying millions of votes, we're thrilled to name Belle Vernon Kraft Hockeyville™ USA 2017," said Nina Barton, Senior Vice President of Marketing, Kraft Heinz. "When we brought Kraft Hockeyville to the U.S. three years ago, we set out to help improve local rinks and unite hockey communities across the country under a common interest, passion and sense of pride. Johnstown and Marquette have been excellent stewards of that purpose, and we can't wait to see how Belle Vernon brings their new title to life."
Belle Vernon was just one of the more than 1,300 communities across the country – accounting for nearly 73 percent of rinks nationwide – that submitted stories demonstrating their community's passion for hockey. The runner-up, Bloomington Ice Garden, Bloomington, Minnesota will receive $75,000 to use toward arena upgrades.
Since launching in Canada in 2006, Kraft Hockeyville™ has positively impacted 82 communities with over $3 million donated in arena upgrades across Canada and the U.S. Previous U.S. winners include Marquette, Michigan in 2016 and Johnstown, Pennsylvania in 2015.
"Each year, Kraft Hockeyville™ USA puts a spotlight on the importance of local ice rinks to communities all across the country," NHL Chief Brand Officer and Executive Vice President Brian Jennings said. "Community support is crucial to the growth of hockey and Kraft's commitment to this program is making a significant impact. Congratulations to Belle Vernon and to all of this year's Kraft Hockeyville™ USA participants. The overwhelming response from cities nationwide is proof positive of the local commitment to ice rinks and the youth hockey players, coaches, parents and volunteers that call it home."
"Communities like Belle Vernon, Pennsylvania are where players learn the best parts of hockey – the camaraderie, the friendships and the pride in representing your hometown. It is the place where hockey dreams are born," said Mathieu Schneider, NHLPA Special Assistant to the Executive Director. "The Players will be proud to visit Belle Vernon as part of Kraft Hockeyville™ USA to reward the community and play there in front of the passionate fans this September."
For contest rules and complete program details, visit https://www.krafthockeyville.com. Kraft Hockeyville™ USA 2017 can also be found at Facebook.com/KraftHockeyvilleUSA and on Twitter (@HockeyvilleUSA). Fans can join the conversation using #HockeyvilleUSA.