Dominic Moore to Host Sixth Annual Smashfest® July 20 in Toronto
Charity Ping-Pong Challenge supported by the NHLPA raises funds for concussion & rare cancer research.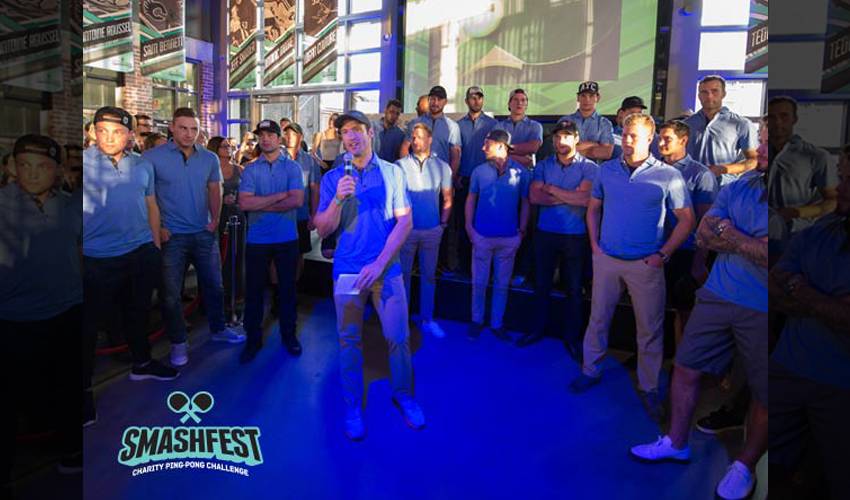 TORONTO (June 7, 2017) – The National Hockey League Players' Association (NHLPA) and NHL player Dominic Moore are proud to announce the sixth annual Smashfest® Charity Ping-Pong Challenge will take place Thursday, July 20 at Steam Whistle Brewery in Toronto. The fan-inspired event showcases NHL players' ping-pong skills while raising money and awareness for research into concussions and rare cancers.
Passes for the 2017 edition of Smashfest® are on sale to the public at Smashfest.ca.
To date, Smashfest® has raised over $500,000 in support of concussion and rare cancer research. In the first five years, over 70 professional athletes have participated in the event, including Alex Burrows, Logan Couture, Patrick Eaves, Phil Kessel, Eric Lindros, Mitch Marner, Jeff Skinner, Martin St. Louis and Steven Stamkos. More than 20 current and former NHL players are expected to attend this year's event.
Fans attending Smashfest® will have the unique opportunity in a fun atmosphere to square off at the ping-pong table with and against NHL players; meet and interact with some of their favourite hockey players, among other celebrities; and bid on exceptional auction items and prizes while garnering support for two important causes.
Follow Smashfest® on Twitter and Facebook using the hashtag #SmashfestVI as we announce each participating NHL player for this year's event!
-30-