Players having a beauty of a time in Minnesota
It might not be the Stanley Cup, but winning Da Beauty League's John Scott Cup is a pretty big deal to the nearly 30 NHL players vying for it.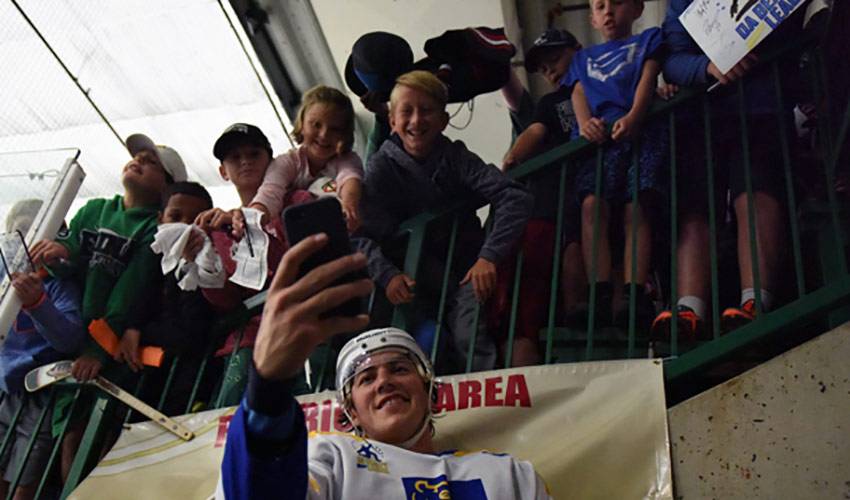 It might not be the Stanley Cup, but winning Da Beauty League's John Scott Cup is a pretty big deal to the nearly 30 NHL players vying for it.
Formed in 2015, the Minnesota-based summer hockey event known as Da Beauty League (DBL) attracts several notable NHL names – along with top NCAA and American Hockey League players – who face off against one another in a 4-on-4 format (plus goalies) with two 23-minute halves.
Media relations director Aaron Morem sees Da Beauty League as an ideal opportunity for NHLPA members, including Ryan McDonagh, Dustin Byfuglien and Jake Guentzel, who help comprise the six teams. Four squads make the playoffs where they compete for the trophy named after former NHL All-Star MVP John Scott.
"The guys want to make the playoffs and they want to win the championship," said Morem. "Most of the guys that were there last year didn't get a chance at it, so they want to do it this year. Dustin Byfuglien and Drew Stafford won it last year. Derek Stepan wasn't there last year, but he had a great season here. I think what they all really want for their mindset is a big win before the NHL season starts. It sets things up for the year."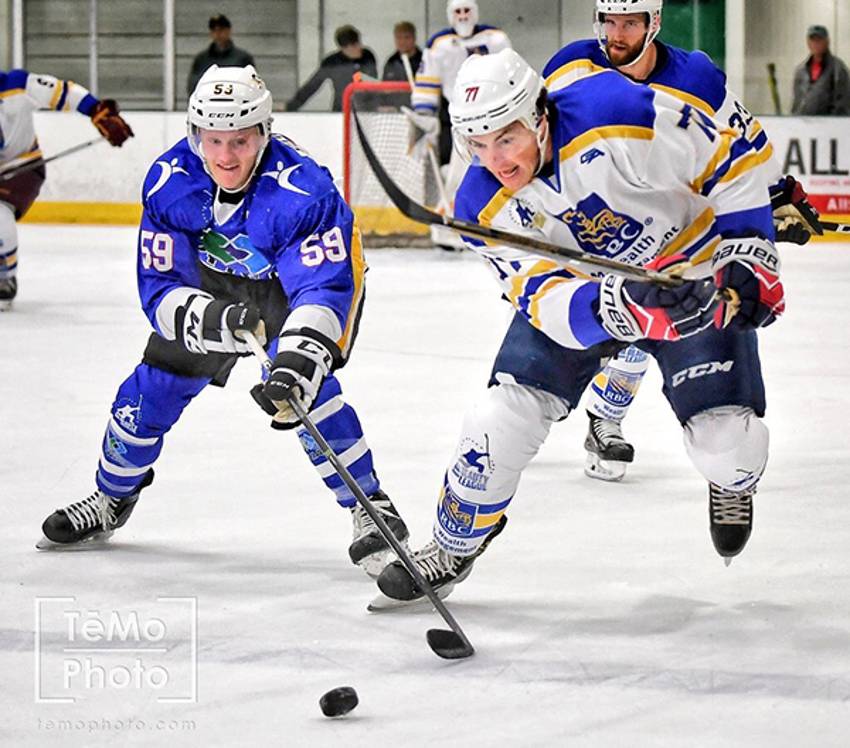 This year, NHLers T.J. Oshie, Alex Goligoski (who won MVP honours), Nick Bjugstad, Erik Haula and Taylor Chorney were part of the team that took all the spoils courtesy of a 4-2 win in Wednesday night's championship game.
League coaches included former NHL players Mark Parrish, Brian Lawton, Keith Ballard, Erik Rasmussen and Ben Clymer.
"Just all the NHL talent that's in this league, it teaches us younger guys a lot of things like all the little things and how hard you have to work to make and stay in the NHL," said Vancouver right winger Brock Boeser, who will also be attending the 2017 edition of NHLPA Rookie Showcase.
.@BBoeser16 and sister @BoeserJessica show off sibling rivalry in @DaBeautyLeague showcase game https://t.co/QKKY1cMs5K pic.twitter.com/Wi20VmkSK3

— RMNB (@russianmachine) August 22, 2017
Played out in front of hundreds of fans who pack Edina's Braemar Arena, the 2017 edition of Da Beauty League, which started up in July, culminated with the top two teams vying for the silver keg trophy named after the honourary league commissioner.
A portion of the ticket proceeds, $10 per adult (kids 12 and under are admitted free), will benefit the United Heroes League and veteran defenceman Paul Martin's new Shine A Ligh7 foundation.
It was quite a night at @DaBeautyLeague. Met some amazing kids, gave away some cool stuff, and spread the word about #ShineALigh7. #SAL7 pic.twitter.com/ecKMv4S4oM

— Paul Martin (@ShineALigh7) August 24, 2017
This year's competition was also so marked by a DBL-first. In conjunction with Minnesota Special Hockey, the first-ever Da Beauty League-MN Special Hockey Unified Showcase was held Monday night. The sellout crowd was treated to a match between DBL participants and players from Minnesota Special Hockey on ice as part of the NHLPA/NHL "Hockey Is For Everyone" initiative.
RELEASE 🚨 The first ever @MNSpecialHockey #UnifiedShowcase game was played on Monday! Thank you to everyone who made it possible! pic.twitter.com/sg7hNPuBrm

— DaBeautyLeague (@DaBeautyLeague) August 23, 2017
Beyond the pursuit of league bragging rights, there's also plenty of camaraderie between the players.
"It's obviously great to be a part of giving back to the community," said veteran defenceman Goligoski. "The rink is packed every night and the games get pretty competitive. It's just a fun environment to be a part of. Guys bring their families to the games and there are kids in the locker rooms after the games. It's something I really look forward to every summer."
---
So, too, does Morem.
"We have 27 guys who were in an NHL jersey last year," he said. "Some of the guys have brought their kids. And that's what we want – for the players to interact with one another and enjoy their time here with their families. We get that every night. I capture a lot of video during the day. Before the games even start, before the guys are even in uniform, you can see the camaraderie.
"Jake Guentzel has been great with the kids," continued Morem.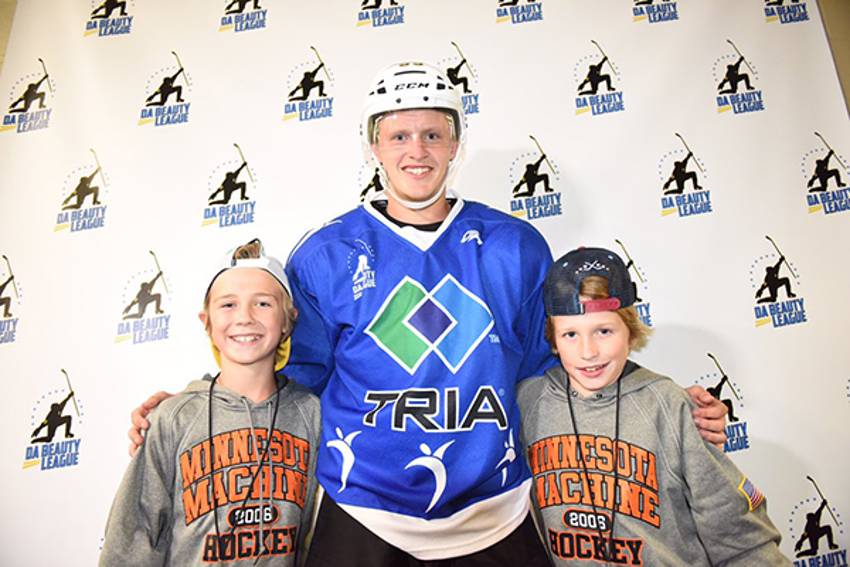 "Zach Parise, too. First off, I think the players want all the fans that come out to have fun and enjoy the games, especially the little kids that dream of being hockey players in the NHL. They want them to have a nice time."
They also went to say they've won a trophy before they set their sights on hockey's fabled silver cup.


More 2017 Da Beauty League Highlights
Fun night watching @nhl players like @TJOshie77 and @NBjugstad72 in @DaBeautyLeague final at our local rink!! pic.twitter.com/MzQ5RZKKZN

— Khawar Nasim (@CGKNasim) August 24, 2017
RBC hoists 2nd annual John Scott Cup!!!! @Buccigross @SCTop10 pic.twitter.com/Kce7iRvmgn

— DaBeautyLeague (@DaBeautyLeague) August 24, 2017
@DaBeautyLeague Championship:
The action pics were fun to shoot but the fan pics were funner 📸
Thanks hockey fans. You're the real beauties💋 pic.twitter.com/iU1rqNE4Hr

— TēMo Photo (@T3Morris) August 24, 2017