New coach Desjardins says LA Kings have "got to win now"
Willie Desjardins realizes the Los Angeles Kings have more than enough time to turn around their dismal start to the season.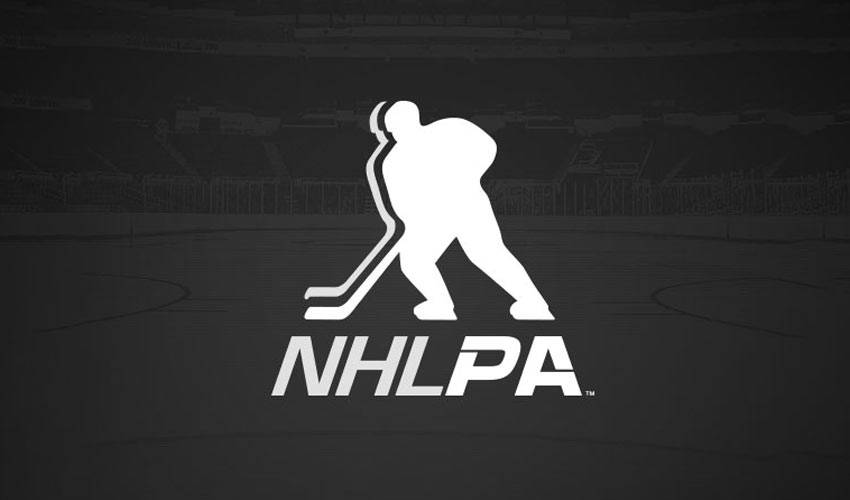 EL SEGUNDO, Calif. — Willie Desjardins realizes the Los Angeles Kings have more than enough time to turn around their dismal start to the season.
The interim head coach still wants his Kings to play as if their season and their jobs are on the line in early November.
Desjardins ran an energetic practice Monday to begin his tenure with the Kings, who fired John Stevens and assistant coach Don Nachbaur on Sunday in a shakeup of the struggling club. Desjardins didn't promise any magic solutions to the Kings' woes, but he plans to impress urgency upon his new players.
"I think the theme we had was that we can't wait," Desjardins said. "You only have so many years that you have a chance to win, and you've got to win now. The easy road would be to say that we can't do it this season. You can't afford to waste a season, because you never know what's going to happen. It's the same with me. I didn't know if I would get another shot at the NHL, so this is my chance. I've got to make it work, and that's the same message to the players.
"You've got to find a way to make this season work. What exactly it is, we've got to find out."
Desjardins didn't land his first NHL head coaching job until he was 57 years old, leading the Vancouver Canucks from 2014-17. After taking the young Canadian national team to Olympic bronze medals last February, he returned home to Medicine Hat, Alberta, and started a hockey school.
General manager Rob Blake abruptly called him last week with the chance to take over the struggling Kings, who haven't returned to the heights they reached during their Stanley Cup championship seasons in 2012 and 2014. Los Angeles still has a wealth of top-end NHL players, including defenceman Drew Doughty, captain Anze Kopitar, forward Jeff Carter and goalie Jonathan Quick, who is injured.
After the Canucks fired him, Desjardins didn't want to return to the NHL as an assistant coach. He was thrilled to get another chance to be a head coach with a team possessing as much talent as the Kings — even if his current contract only lasts until the end of this season.
"Coming in here, it's a great situation," Desjardins said. "I think there's lots to work with. Sometimes you have situations where you don't have much of a chance to be successful. They've got a lot of good pieces here. There's some really quality people within this team, some high-end guys."
The Kings are in a funk at 4-8-1 heading into their Freeway Faceoff showdown with the Anaheim Ducks on Tuesday night. Desjardins said he can't immediately shake up the Kings' playing style, so he will lean on assistant coach Dave Lowry as he attempts to get better results from the same players and largely the same schemes used under Stevens for now.
"It's hard, because one of the big things you need from players and coaches, you've got to have some trust," Desjardins said. "And trust is gained over time, but we don't have time for that. You've got to trust each other right now. That's harder to do, but we've got to do it."
Blake sharply criticized his players' competitiveness and determination while firing Stevens. The veteran Kings didn't disagree with their boss after their first workout under Desjardins.
"It's rather apparent that you can't be successful in this league, or in life in general, if you don't have the emotion and the passion," Kings defenceman Alec Martinez said. "That's what we've learned this week."
Carter was particularly dismayed by the players' role in the departure of Stevens, who also was his coach in Philadelphia before Stevens was fired during the 2008-09 season.
"I think the world of him," Carter said of Stevens. "A lot of guys in here do. I guess that needs to be a big wakeup call for everybody in this room that we need to get our act together. We haven't played good enough hockey, that's the bottom line. It's compete. It's energy. It's everybody doing their job."
Desjardins doesn't expect to fix everything quickly, but he has the winter to work on it. His family is staying in Alberta for now, so Desjardins plans to devote pretty much every waking hour to his work — and there is plenty to work on.
The Kings are the NHL's lowest-scoring team with 28 goals in their 13 games, with meagre shot creation and an inconsistent power play. They're also not playing up their traditional defensive standards, allowing 45 goals after finishing last season as the NHL's stingiest team.
"It means we're not getting the job done, and that's the disappointing part," Los Angeles defenceman Dion Phaneuf said. "Ultimately it's on us as players. When a change is made, it's not about the coaching staff. It's about us not getting the job done."
___
More AP NHL: www.apnews.com/NHL and www.twitter.com/AP_Sports
Greg Beacham, The Associated Press