Coleman looking to convert greatest strength into Battle of Alberta win
In the five prior Flames-Oilers playoff matchups, Edmonton has come out on top four times. Blake Coleman is hoping to change that.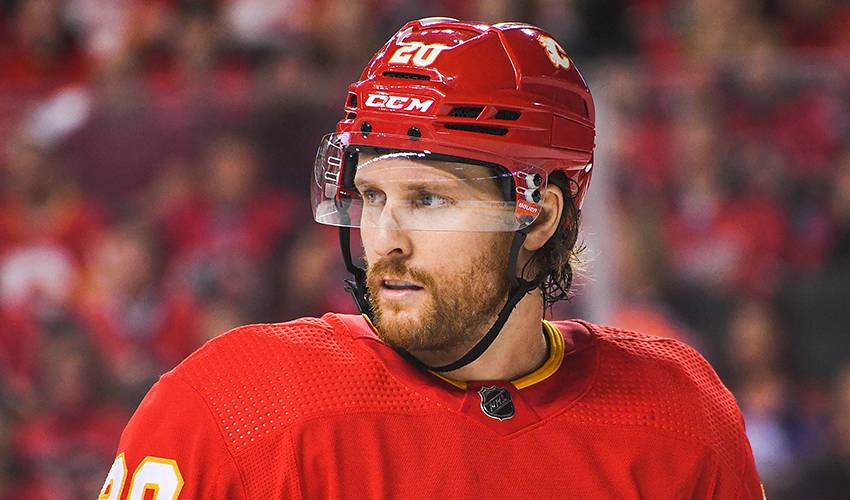 Feature photo: Getty Images
---
Blake Coleman is seeing red these days.
When he signed as a free agent with the Calgary Flames on July 28, 2021, the two-time Stanley Cup winner from Plano, Texas, knew he was coming into a good situation.
Coleman took to Twitter just moments after the six-year deal became official to share his happy news.
"Couldn't be more excited to join the #CofRed."
The excitement level for Coleman, his teammates and Flames fans has gone up several notches since that tweet.
After posting 50 wins, 111 points and first place in the Pacific Division of the Western Conference, Calgary bested the Dallas Stars in seven games in the First Round of the Stanley Cup Playoffs, setting up a second-round series against their provincial rival Edmonton Oiler.
It's the first Battle of Alberta in the postseason since 1991. In the five prior Flames-Oilers playoff matchups, Edmonton has come out on top four times.
Coleman wants to see that narrative change.
"Just to be part of such a rich history on a big stage is what has me the most pumped about this series," the forward told NHLPA.com. "Both cities are full of buzz and excitement. It's great to see the 'C of Red' with the rivalry alive and well."
He's not the only Coleman enjoying life in the red jersey.
After 64 regular season games with the Tampa Bay Lightning, it's also prompted a new look for his family, including sister, Lauren.
"The Colemans have for sure had to adapt to the colour red," she noted, adding with a laugh, "Our complexions were made for cool tones not warm tones, but we have all expanded our colour palette in full support of Flames' red."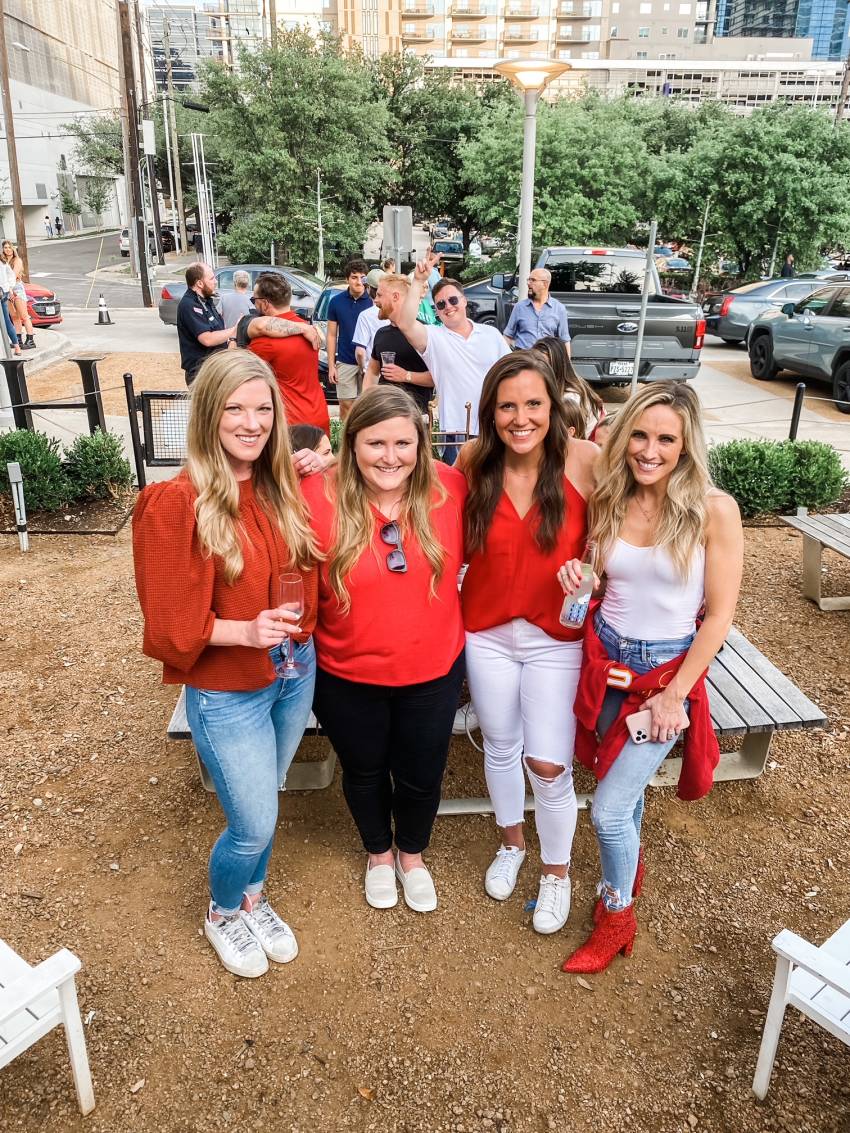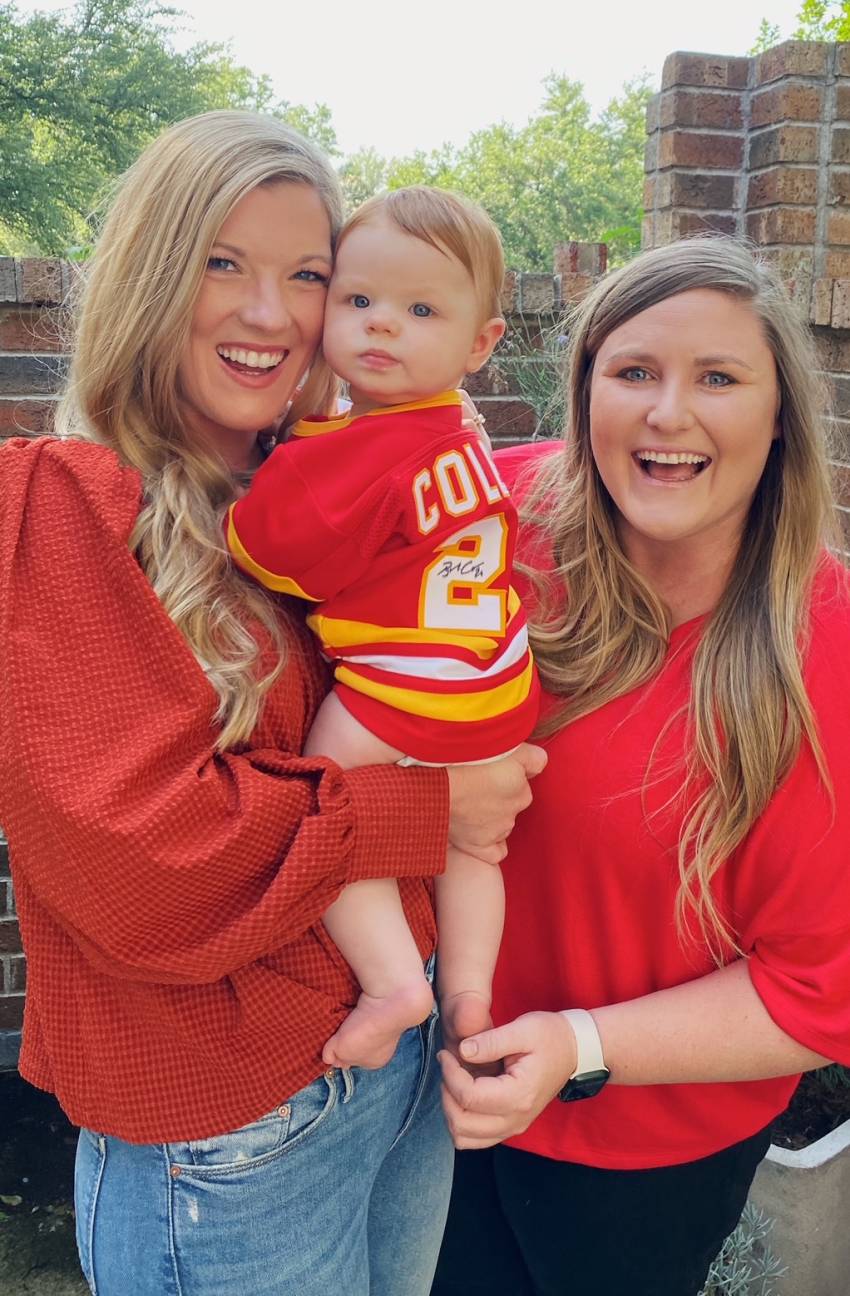 Drafted in the third round, 75th overall by New Jersey in 2011, Coleman could be Calgary's good-luck charm in this year's playoffs.
If good things really do happen in threes, having No. 20 on your side is indeed a very good thing.
Coleman netted back-to-back Cup wins with the Lightning after he came to the club at the 2019-20 trade deadline in a deal with the New Jersey Devils on February 16, 2020.
In 55 regular-season games with the Lightning in 2020-21, he recorded 14 goals and set a career-high 17 assists (which he equaled this year) for 31 points. In a combined 48 playoff games with Tampa Bay, he posted eight goals and 16 assists for 24 points.
But Coleman is much more than just a numbers guy.
Add into the mix that the 29-year-old speedster is also a triple threat who is able to effectively play all three forward positions – and he's no stranger to Calgary having played youth hockey tournaments in southern Alberta – it's an ideal situation for the player, his teammates and Flames fans.
"Whenever I have a shift in the playoffs, I constantly remind myself that every play matters, whether it's a shot, block, hit, or getting the puck in deep," offered Coleman. "The margin for error is so small in the playoffs that if you lose that focus for even one shift, you could be going home early."
It's an approach that's applauded by his sister.
"His playoff game has always been his greatest strength," praised Lauren. "He knows how to stay consistent in big-pressure moments and do all the little things that contribute to the overall 'W.' His work ethic always shows in each continuing round of the playoffs."
Coleman was at the top of his game this past regular season, scoring 16 goals and recording 33 points, to go along with 163 hits and 44 blocked shots.
His sandpaper-like ways have carried over into the playoffs, with Coleman, who scored two goals in Calgary's Game 1 win against Edmonton, doling out checks, hunting down pucks, and stepping in front of shots – doing all of the things, big or small, that can be game-changers in the pursuit of the Stanley Cup.
And while the look he sports is different than the one he fashioned in his two previous Stanley Cup victories, the man in red is very much the same playoff difference maker he's always been.
"Blake, he knows how not to lose the fire, so to speak," quipped Lauren.