Ron Hainsey and Sean Bergenheim new additions to NHLPA
Both Ron Hainsey and Sean Bergenheim will begin their new roles April 1, 2021.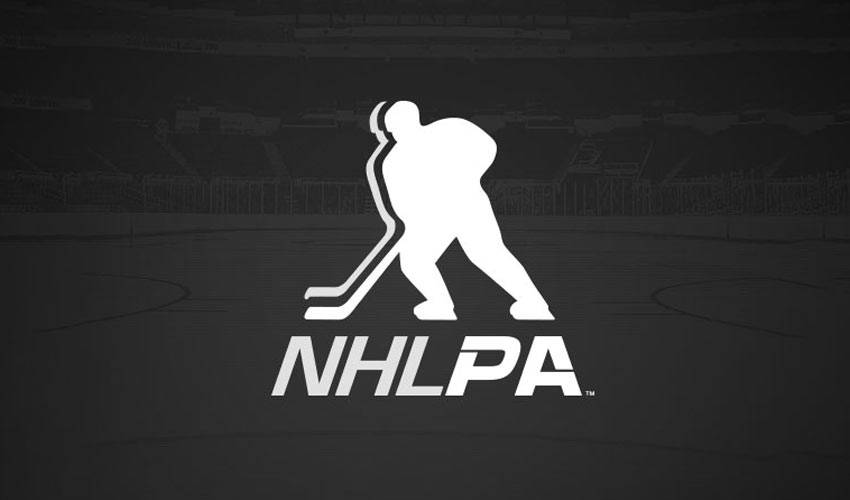 ---
TORONTO, ON (April 1, 2021) – The National Hockey League Players' Association (NHLPA) announced today that former NHL players Sean Bergenheim and Ron Hainsey have joined the NHLPA. Bergenheim will serve as NHLPA European Affairs Representative, acting in a consulting capacity, while Hainsey will serve as Assistant to the Executive Director for Special Projects and Development Initiatives.
Ron Hainsey and Sean Bergenheim are welcome additions to the NHLPA," said Don Fehr, NHLPA Executive Director. "Their long playing careers and involvement with the NHLPA will serve them well in their new roles and will enhance our ability to represent the players.
Bergenheim, 37, joins the NHLPA following a 17-year professional hockey career. After his career began in his hometown of Helsinki in the SM-liiga, he played 506 NHL games with the New York Islanders, Tampa Bay Lightning, Florida Panthers and Minnesota Wild. Bergenheim played his last few seasons of professional hockey in Europe, with SC Bern of the National League in Switzerland, as well as in Frolunda of the Swedish Hockey League. Since retiring, he served as the Chairman of the Board for the Finnish Ice Hockey Players' Association. Bergenheim will work closely with NHL players from Europe, and on behalf of the NHLPA on matters relating to international competitions as well as professional hockey in Europe.
Hainsey, 40, of Bolton, Connecticut, played 1,132 career NHL games with the Montreal Canadiens, Columbus Blue Jackets, Atlanta Thrashers/Winnipeg Jets, Carolina Hurricanes, Pittsburgh Penguins, Toronto Maple Leafs and Ottawa Senators, winning a Stanley Cup in 2016-17 with the Penguins. Off the ice, Hainsey was an NHLPA Player Representative for five seasons and was a member of the Competition Committee for many years. He served on the NHLPA Negotiating Committee in 2012-13 and actively participated in negotiations with the NHL last summer, the Return to Play Committee for 2019-20 and the player committee that addressed matters related to the shortened 2020-21 season. In his new role, Hainsey will work on a variety of matters related to the administration of the CBA, media and broadcast partners, and new opportunities for marketing and sponsorship, all with special emphasis on the enhancement of player communication within the NHLPA.
Both Bergenheim and Hainsey begin their new roles April 1, 2021.