Danaults tackling bullying culture together
Phillip and Marie-Pierre Danault often spoke of ways they could give back to their community. In 2018, they found their cause.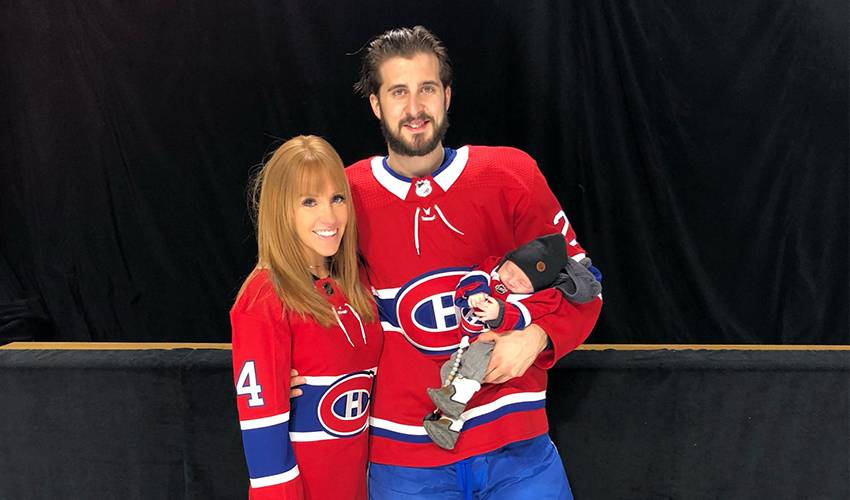 Feature photo: couresy of Danault family.
---
Phillip Danault and his wife, Marie-Pierre Danault (née Fortin) often spoke of ways they could give back to their community. In 2018, they found their cause.
It was just under two years ago when couple announced their collaboration with the Jasmin Roy Foundation, a Quebec-based organization whose primary mission is to combat bullying, violence and discrimination against elementary and secondary school children.
Although they didn't have children of their own at the time, the foundation's objective struck a chord with both Phillip and Marie-Pierre.
"These days, with all of the social media, I think that bullying is more evident than it's ever been," said Phillip, now in his fourth full NHL season with the Montreal Canadiens.
"A lot of people get bullied through social media, but also at school, too. I wanted to be involved in this with my wife – she had the idea in the beginning – so we approached Jasmin Roy, the head of the foundation. We just jumped in and it was a great fit."
It was also an endeavor they wanted to do together.
Phillip, less than 30 games away from 350 for his career, was happy to let Marie-Pierre take the lead in deciding how they could give back to others.
"I really wanted to be involved with my wife in whatever we did," said the 26-year-old left wing. "It was important for the both of us to do this together."
"With hockey, we don't have a lot of time together because he can be away on the road a lot of the time," added Marie-Pierre. "With this, we can sit down and make decisions together. We just wanted to have something else in common – that was very important."
One of the couple's first contributions came in the form of, "The Marie-Pierre and Phillip Danault All-Star team" honours.
The award, which came with a $5,000 cash prize, recognized a pair of schools that demonstrated the best development of healthy emotional and social skills in sports or physical activities throughout the 2018-2019 academic year. One was handed out in 2019 in Bois-Francs, the central region in Quebec where both Phillip and Marie-Pierre are from.
This June, in Montreal, the couple will host a fundraising and anti-bullying awareness event in Montreal.
"It's going to be different this year," said Phillip, who, along with Marie-Pierre, visited both schools to present the All-Star awards. "I think we'll still be doing something like that, but we're having a bigger event on June 18. We're going to have a couple of hockey players coming to the event. We are going to have four lounges, featuring lots to do with hockey. There will be one where people that come can play hockey against an NHL player.
"There might be a golfing element to the event as well," he continued. "We are looking at having a vintage-type Montreal Canadiens showcase, too. It's not fully done, as to what it will exactly be, but we're going forward with it."
The couple hopes its efforts in spreading the anti-bullying message one day serves as an important lesson for their young son, Phillip-Édouard.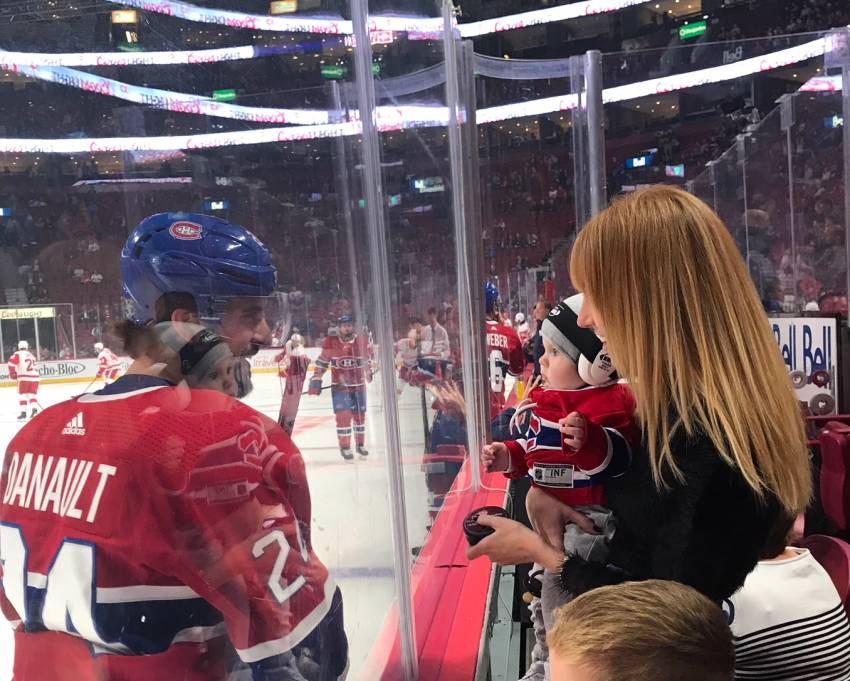 "We didn't know we were going to have a child when we started out on this, but obviously, we want to protect him and as many children as we can from being bullied," said Phillip. "If we can change the culture of this, even if it's a little bit, Marie-Pierre and I want to help in any way we can."
There's no doubt they are making a difference.
It's what they've heard throughout their time working with the foundation.
"We've had a lot of people say thank you, which means so much us to both," offered Phillip. "We had gone to some schools, to bring some gifts, and people were sending us videos of how they are working to eliminate bullying. It's a great day when we show up to these schools and the kids are so happy to share what they did."
"Last year, we went to a school near Victoriaville – which had won the prize – and the school director was crying," said Marie-Pierre. "He said, 'We worked so hard for this [award] and you chose our school.' I was very touched. It made me very emotional. So many people work hard every day to try and fight against bullying. They should be recognized for what they do."
Phillip and Marie-Pierre are humbled by the heartfelt responses.
"When we get that type of feedback, it's the best feeling you can have," said Phillip. "We can see these kids having a smile on their face that maybe they didn't have before. I know bullying can be hard on kids and even on adults. We just want to do our small part to stand up for people."
While details of their June event are still being ironed out, the couple is looking forward to continuing to support what the Jasmin Roy Foundation stands for.
Until then, they will continue their fight against bullying.
"With social media and all that is out there today, bullying doesn't end at school," offered Marie-Pierre. "Now, you go home and you can still be bullied when you go online. It's a problem that's getting bigger and more serious… we just want to help, even if it's just a little."