NHLPA and Swiss Watchmaker Norqain Announce Partnership
The family-owned Swiss watchmaker from Biel/Bienne strengthens its ties to ice hockey with a new partnership with the NHLPA.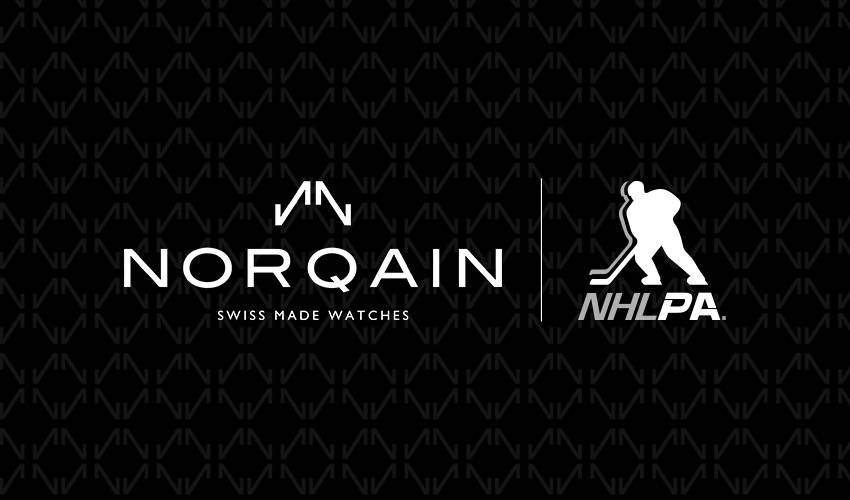 Biel/Bienne, Switzerland – (January 23, 2020): Independent Swiss watchmaker NORQAIN announced today that it has entered into a strategic partnership with the National Hockey League Players' Association (NHLPA). As part of this partnership, NORQAIN will have a presence in the NHLPA all-star lounge, interacting with all 44 NHLPA players participating in the all-star game in St. Louis. In addition, NORQAIN will also produce a highly exclusive NORQAIN NHLPA limited edition model, of which only 500 pieces will exist worldwide, starting this coming September.
Mark Streit, 2017 Stanley Cup winner and Swiss hockey legend, is a member of NORQAIN's board of directors. His involvement in the independent brand's development from day one has been a key factor in NORQAIN's entry into ice hockey and in the establishment of this important alliance with the NHLPA.
"I am very proud to partner with the NHLPA for this great strategic partnership. Throughout my career the NHLPA has always shown me and my family great support which is why this partnership is especially important to me. It's a strong partnership built on mutual trust," said Mark Streit, an NHLPA member for 13 years. "I am very happy to be back at the All-Star game exactly 11 years after my participation in Montreal back in 2009. Being able to combine my passion for hockey and watches through this partnership with the NHLPA has been an incredible experience and I'm really looking forward to this year's all-star game".
Over the course of the two-year partnership, several NHLPA players will attend exclusive NORQAIN events in North America and Europe, and the Swiss watchmaker will also have a presence at select NHLPA events during the hockey season and in the off-season.
"The NHLPA is excited about our partnership with NORQAIN and look forward to working together on some unique opportunities to showcase their company and their incredible product," said Devin Smith, Senior Director, Marketing and Community Relations. "Many of our players have a strong interest in timepieces, so working with NORQAIN provides a solid connection between the watch community and the players."
The up-and-coming brand is defined by its adventurous spirit and dynamic engagements with elite athletes, so it is fitting that it solidifies its involvements with ice hockey – a sport that requires dynamism, precision, drive and sense of adventure. NORQAIN creates watches that inspire wearers to live life on their own terms. This family-owned brand is built on a foundation of Swiss watchmaking expertise. This new partnership underscores that NORQAIN is as comfortable on the ice as it is in the mountains and in the heart of Swiss watchmaking.