Open-mindedness, passion guide Byron and Nurse
The second of a five-part series highlighting the NHLPA's partnership with Kids Help Phone, Paul Byron and Darnell Nurse talk about finding and following your passion.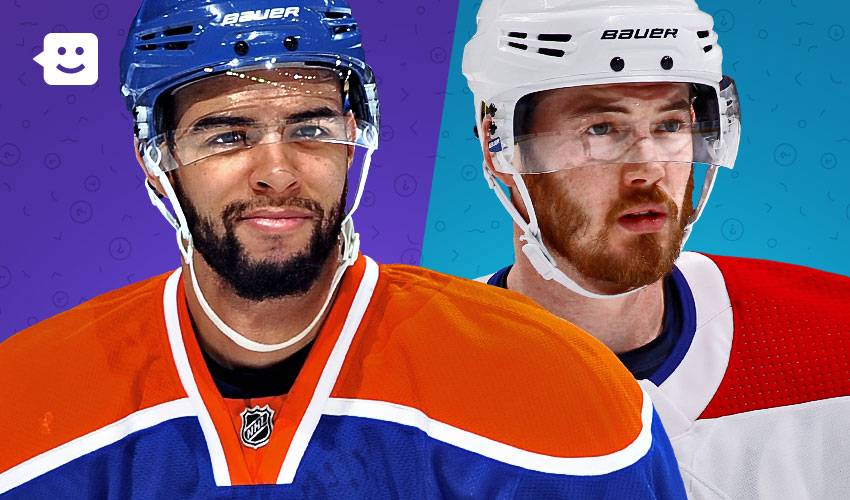 Paul Byron and Darnell Nurse both knew their biggest passion early on in their lives. They also knew what it would take to achieve their dreams.
"Ever since the first time I got out on the ice, I loved the game," recalled Nurse, who was born and raised in Hamilton, Ontario. "When I wasn't playing it, I was always thinking about it. And the more I played it, the more I knew it was something I wanted to pursue as a career.
"I think it's important to find that something you are passionate about, no matter what it happens to be," he continued. "Whether it's hockey, another sport or something entirely different, when you find a connection with something it's a very fulfilling feeling."
For Byron, now in his fourth NHL season with the Montreal Canadiens, an NHL career was never a guarantee.
Despite several ups and downs, the 29-year-old, who is now closing in on 400 big-league games, stayed committed to his dream. It helped him learn valuable life lessons, both on and off the ice.
"Your passion shouldn't be something that you view as a job," said Byron. "It should be something you enjoy and that makes you happy every single day. While playing in the NHL wasn't a guarantee for me, I've always loved the game and I did whatever I could to improve myself. I feel very fortunate that I'm playing in the NHL. I never knew if I would play in the NHL, but my goal was always to use my ability and talents to go to university on a scholarship.
"Whatever your passion is, finding something that excites you and motivates you is a wonderful feeling. Whether it's something you do through your school or helping out in your community, finding your passion makes a huge difference in your life."
Nurse, selected seventh overall by the Edmonton Oilers in the 2013 NHL Draft, has had several opportunities during his career to speak with kids through team functions and charitable events.
Often, he'll leave those he meets with a few encouraging words.
"Everyone goes through tough times, but when you have something in your life that puts a smile on your face, it can see you through those moments and keep you going."
It's a sentiment echoed by Byron, who has posted consecutive 20-goal campaigns with the Canadiens.
"For me, I try to focus on taking everything one day at a time," said the native of Ottawa, Ontario. "That's always helped me. Some days will be difficult, but when you have found your passion, it can carry you through those moments."
Whether it's the pursuit of facing off against the top players in the world or something vastly different, Nurse believes the best formula for discovering your passion is in keeping an open mind.
"I would say that you should try everything," said the defenceman. "I think that's something that's extremely important. Get out there and try different things. If you don't like sports, then there are plenty of other things to try out. There are so many options and opportunities in the world. When you do find something you care about, you'll carry that with you for your whole life."
---
This article is a part of a series for the NHLPA's partnership with Kids Help Phone. We hope these NHL players' words inspire you or someone close to you to follow a dream and inspire others. If you're looking for ways to give back in your own community, you can learn more at KidsHelpPhone.ca about sparking a kid's courage and supporting youth mental health and well-being.