Brown Brings Intensity, Positivity
"He's a guy that when he came to us, he was mature beyond his years." - Dave Brown, GM of the Erie Otters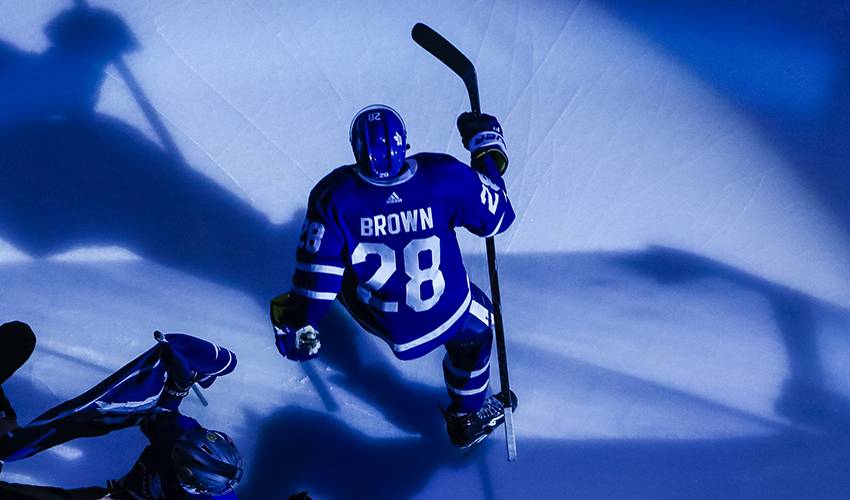 "The person I see today is the person I saw here."
Now in his fourth season as GM of the Erie Otters and heading into his eighth year with the Ontario Hockey League club, Dave Brown still speaks glowingly of Connor Brown, who played three memorable campaigns in Pennsylvania.
"He's a guy that when he came to us, he was mature beyond his years," said Brown of the Etobicoke, Ontario native. "You could have a great in-depth conversation with him about his game and he was also very knowledgeable about the game itself."
Selected in the 13th round (251st overall) of the 2010 OHL Priority Draft, the right wing wasn't initially seen as a sure thing to make it to the NHL stage.
But after a rookie OHL season in 2011-12, a campaign in which he led the Otters in points (53), goals (25), and assists (28), while also being named to the OHL's All-Rookie Team, Erie brass and others quickly took notice of his talent.
The Toronto Maple Leafs did, picking the forward 156th overall in the 2012 NHL Entry Draft.
"He demanded hard work of himself and his teammates," said Brown, who watched Connor rack up 28 goals and 69 points while serving as team captain in 2012-13. "That approach resonated in his game. His perseverance and drive to succeed was always there."
In 2013-14, Connor played on a line on a line with future Edmonton Oilers megastar Connor McDavid, netting 45 goals and recording 83 assists for 128 points in 68 games.
Those efforts paid off with a hat trick trophy haul: the Jim Mahon Memorial Trophy as the OHL's top scoring right winger, the Eddie Powers Memorial Trophy as the top scoring player in the OHL and the Red Tilson Trophy as the OHL's most outstanding player.
His contributions to the organization didn't end at the arena.
"Connor was great in the community," noted Brown. "He always lent his time and support to different events we had."
He was also someone Brown hoped to run into before practices got underway.
"He was one of those players you wanted to see at the rink and wanted to talk to," recalled Brown. "He was serious when it came to the game, but he was bubbly and smiling off the ice."
Those two distinctive personalities can be traced to his DNA.
"If you know his parents, Anne and Dan, he gets 50 per cent of his personality from mom and 50 per cent of it from his dad," laughed Brown. "They are great people. They never missed a game here. We were lucky to have them all."
It's something Brown is often reminded of whenever he catches the Maple Leafs on TV.
"They're a great family," he praised. "And Connor is just so respectful in anything he does. He worked hard to get where he is and we couldn't be more proud of him."