Nash forever grateful for billet family
In his first full season with Salmon Arm, Riley Nash scored 84 points in 55 games (along with 11 points in 11 playoff games) to finish as the club's top scorer, with a helping hand from the Hagels.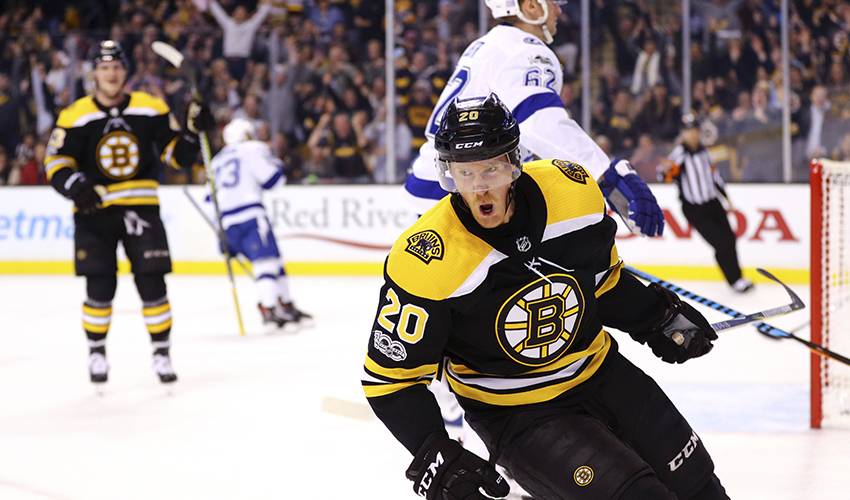 Riley Nash was determined to make his mark as a member of the Salmon Arm Silverbacks, something he reminded himself several times ahead of the 2006-07 British Columbia Hockey League (BCHL) season. And he did – with a big off-ice assist.
After skating in one regular season game and five more playoff appearances for the Junior A Silverbacks in 2005-06, Nash, born in Consort, Alberta, but raised in Kamloops, British Columbia, knew the next campaign would be a pivotal one in his hockey career.
The decision was made that Nash would live in Salmon Arm, a city of just under 18,000 people that's about a five hour's drive from Vancouver.
He didn't have to look far to find a place to call home for the BCHL season.
"It was my first year being away from home playing hockey," recalled Nash. "I had a great billet family, Francis and Barb Hagel, who really helped take great care of me. The year before I was there, my brother (Brendon) actually billeted with them. He moved on to Cornell (university) the next year and I moved on to Salmon Arm. I guess they figured, 'We had a good experience with the older brother, so maybe we'll take the other one.' I fit in quite seamlessly."
He did the same with the Silverbacks.
In his first full season with Salmon Arm, Nash scored 84 points in 55 games (along with 11 points in 11 playoff games) to finish as the club's top scorer. He was also named rookie of the year and the team's most valuable player (MVP).
"It was where I learned to depend more on myself, to trust your instincts," he recalled. "That's where I grew up a lot that year. Your parents aren't there to drop you off and pick you from the games or to have that little talk with you before and after you play. It was a time where I was reflecting by myself and figuring my way out through that year."
With a helping hand from the Hagels.
"My family – we were always close," offered Nash. "They were only about an hour away, so it was good because they were able to come to a lot of the games. I'd call them on a regular basis. I really grew close with my billet family during my time in Salmon Arm, too, which is something I'll always be grateful for. They are awesome people. I couldn't have asked for a better billet family. She was quite the cook. I really didn't have to do much and I was probably pampered more there than I was at home. It was quite nice that year and it turned out to be a good year hockey-wise too. I still see them the Hagels in the summer."
After they do catch up, Nash, who went on to play three seasons of hockey at Cornell, is often reminded of how pivotal that one BCHL season was in his hockey life.
Now, nearly 400 career games into his NHL career, Nash, who came to the Boston Bruins as a free agent in July of 2016, remains grateful to his former billets and Silverbacks supporters.
"That's one of the more undervalued things, especially for kids playing hockey at that age," said Nash, originally drafted 21st overall by Edmonton in 2007. "You're at an age where you are trying to fit in, it's a new environment – there's just a lot going on. You might feel more pressure, but for me, to be a normal high school student and not have too many worries, it was definitely instrumental for the season I had and beyond that. I'm forever thankful for them.
"I always enjoy going back," he continued. "The community – and just saying I was a Silverback – has always meant a lot to me. If I can go back and say hello to kids and sign a few autographs, I'm more than happy to do that. I remember when I was that age, being around the junior teams in the area, those hockey players were like gods to me. Any time you have the opportunity to give back a little bit, you have to take it. It helps grow the game."
Perhaps the next time he returns, the Silverbacks alum can bring along hockey's most famous silver cup for the visit.
"That would be the cherry on top," said Nash.