Keeping The Momentum Going
Joel Ward and the Capitals are entering the playoffs as one of the NHL's hottest teams & looking to continue their recent success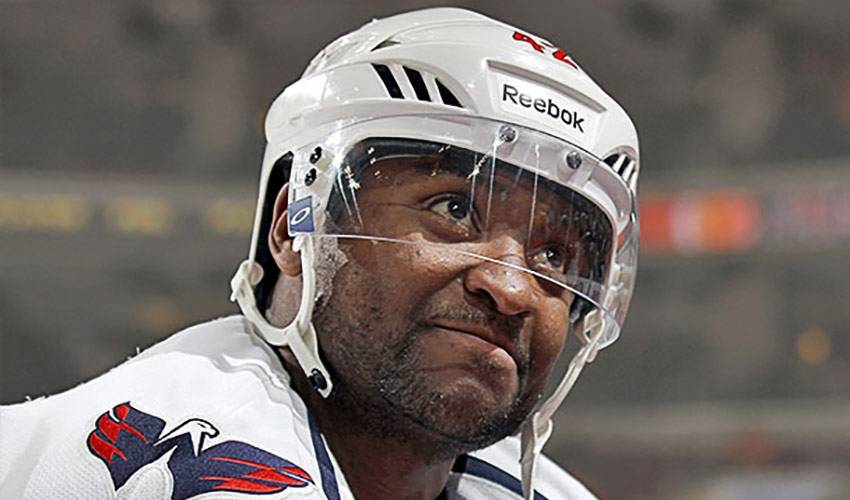 In a span of 48 hours, the Washington Capitals seemingly lost 48-game season suddenly turned, putting Joel Ward and his teammates on the road to a once unthinkable division title.
For a majority of the 2012-13 NHL campaign, the Capitals, thought to be a major contender for bragging rights in the Southeast, were battling to stay in playoff contention.
A trip to rival Winnipeg in March for a two-game set against the Jets, however, put the struggling Caps back on the post-season map.
"When I look back to a point in the season where things shifted for us, it would be those back-to-back games in Winnipeg," said Ward, of the 4-0 and 6-1 wins. "We got four points, but we also dominated against a good team on their home ice. To that point, we hadn't played well. We weren't really able to play consistently and play the way we knew we could. In those two games, we did."
Once bottom dwellers in the East at one point this season, Washington continued to gain ground on their division foes after the Manitoba road trip, going on to win the Southeast and netting the third seed in the Eastern Conference playoffs.
For most, it was a surprising reversal in fortune. Not so for an optimistic veteran.
"We all had to get used to a new system and a new coach (Adam Oates), so there was an understanding it would take some time for us to adapt," said the undrafted Ontario Hockey League alumnus, who came to the Capitals as a free agent in 2011. "But there were certainly some frustrating times. There was one game against Pittsburgh where we just didn't play well at all. We called a team meeting and we talked about a lot of things. Everyone was disappointed at the situation, but no one was giving up and there was no finger-pointing. I always thought we would get on-track. It was just a question of when that would come. Luckily, it did."
From playoff long shots to Stanley Cup contenders, it wasn't just one player or a handful of contributors that got Washington to this point.
"'Ovie' (Caps superstar Alexander Ovechkin) took a lot of bashing, but then he just got into beast mode and played unbelievable," said Ward, of the league's leading goal-scorer and three-time Ted Lindsay Award recipient. "Just like everyone, he had to adapt to a new system and new role. He's just amazing. But our goaltenders, defence, everyone – the whole roster has made an impact.
"It was a struggle for us, but we didn't give up," continued Ward. "We were taking a lot of penalties and we paid the price for that. But we addressed that and other components of our game and things worked out well."
So well, in fact, the once seemingly depleted Capitals, a team in search of their first Stanley Cup, are packing plenty of punch heading into the playoffs, where they'll face the New York Rangers for the fourth time in five years.
It started with consecutive convincing performances in March. How might it end for Ward and his teammates?
"It sounds crazy and cliché, but there was a time we were playing period by period, working hard to get back in the race," he offered. "Now, we're where we hoped we'd be and we're all focused on keeping that momentum going."