Ference Keeps It Simple and Effective
Andrew Ference & the Bruins have made their way to the Stanley Cup Final through a dedicated, uncomplicated team approach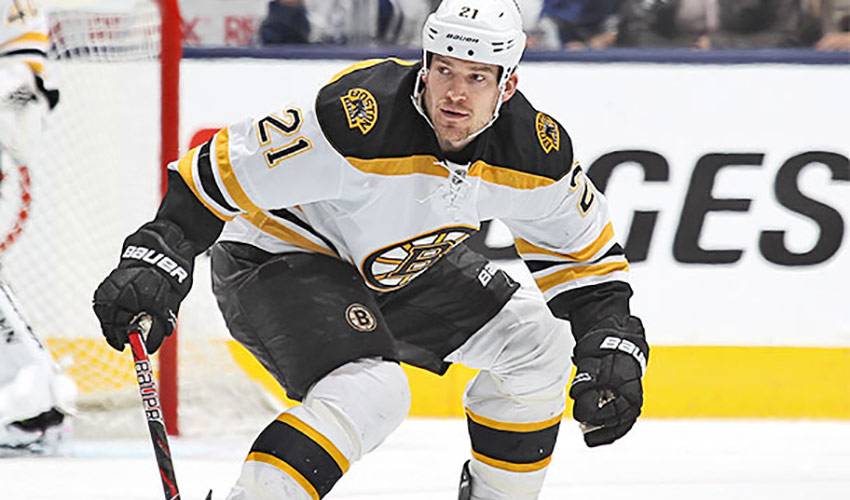 It was a calm and collected Andrew Ference who spoke of a frenzied few seconds the Boston Bruins weathered to get back in the Stanley Cup spotlight.
For the vast majority of their Game Four Eastern Conference final against the No. 1 seed Pittsburgh Penguins, Ference and his teammates, just one game removed from moving onto the Stanley Cup Final, played without any hint of panic.
As the clocked counted down with the Bruins leading 1-0, the Pens amped up the pressure, getting premium scoring chances as Boston fought to hang on.
It was 6'9" defenceman Zdeno Chara, the tallest man to ever play in the NHL, who thwarted Evgeni Malkin's seemingly sure goal, swiping his left arm along the ice to keep the puck out of the net.
Ference sought out the Slovakian blueliner in the aftermath of the triumph.
"I told 'Z' he made a great save," recalled Ference. "He just smiled and said, 'It was like they had eight players out there, not six.' For almost the entire game, we played a very controlled style. We didn't give up a lot of chances. But, in the final seconds, just like it always seems to happen, they threw everything they had at us."
It was a hockey version of football's 'bend-don't-break' defence.
"We didn't let them tie it up, that's the most important thing," offered Ference.
Chara wasn't the only one who got a pat on the back from the alternate captain.
"I was teasing Jags (veteran forward Jaromir Jagr) for his great defensive play," said Ference. "Chipping pucks out of our zone, grinding along the boards, he did all those gritty things you need to get the win. I told him after, 'That's being a Bruin.'"
Translation?
"It's being proud of what you do, something that can take many shapes, but an unselfishness that comes with being a good teammate. That's what he is. But he's by no means the only one. I could go through a list of every guy and say the same."
Ference also knows they have widespread support from their fans as the Bruins battle Chicago for all the spoils.
"The people of this city are 100 per cent behind us," he said. "You get that feeling they are proud of us. All they want is for us to go out and work hard and show the pride we have in wearing that jersey."
It's something the Bruins have shown throughout the post-season, a campaign they hope ends with another ticker tape parade.
They'll look to knot the final after Chicago bested Boston 4-3 in a triple-overtime thriller in Game One on Wednesday night. Ference led all players with 10 hits and had 45:19 of ice time.
"There isn't any magic formula for why we're at this point," offered Ference. "It's about having a good system and teamwork. It's not really complicated at all."
Simple, perhaps. Effective, undoubtedly.