A Serious Contender
Jonathan Toews would love nothing more than to lead the Blackhawks back to the top of the NHL again in 2013-14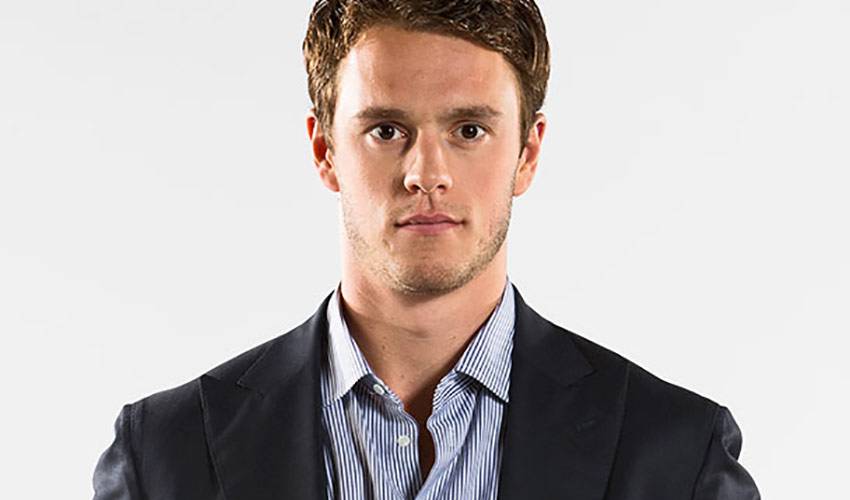 Winning consecutive Stanley Cups is by no means an easy accomplishment. But when you have Jonathan Toews leading an extremely talented Blackhawks lineup, you certainly have to like your chances.
It was 1998 when the Detroit Red Wings notched their second straight championship after sweeping the Washington Capitals in four games. Now, their Original Six counterparts, the Chicago Blackhawks, will attempt to achieve the same feat.
Having one of the game's top two-way forwards leading the charge gives plenty of reason for optimism in the pursuit of another title.
One thing is a certainty: Toews' teammates have unwavering faith in their captain.
"I think you mature as you get older probably on and off the ice as people and as players," said defenceman Duncan Keith. "I think you just get that experience and you understand that not everything is going to go your way, not everything is going to be seen the same way from different people. I think he's done a good job just keeping a level head. That's what makes him a great player."
At 25, Toews has already established himself as one of hockey's true all-round talents.
The Winnipeg native hoisted his first Cup in 2010, along with Conn Smythe Trophy honours as the playoff MVP. Internationally, Toews has won gold as a member of Team Canada at the 2005 World Hockey Challenge, the 2006 and 2007 World Junior Championships and the 2010 Olympics, where he was named top forward.
Last year, the third overall pick of the 'Hawks in 2006 was the recipient of the Frank Selke Trophy as the league's top defensive forward.
"I keep wanting to assume more responsibility in all parts of the rink," offered Toews. "I want to improve every part of my game. A lot of people on the outside watching, the easy thing to notice is when you score goals, when you score points. At the end of the day, that's how you win games, by scoring goals. But there are always other things you can do to contribute."
But it's the drive for team success that spurs Toews. He views last season's hard-fought Cup triumph over the Boston Bruins as one of the most rewarding triumphs in his career.
The end goal for 2013-14? Keeping the Cup in the Windy City.
"Once you win it once, you feel like it's yours," said Toews. "You don't want to give it up. We lost in seven games in the first round against Vancouver the next year (after winning in 2010). It doesn't change anything. We wanted to win just as bad. You want to win every single year when you get that chance."
Toews expects himself to be a strong presence in Chicago's quest for another championship.
"I don't think there's any time for any sort of weakness during the playoffs. If you're not scoring, if you're not doing something, if something's not going well, you can always find it in yourself, find a way to bring something good out and help your team in any single way.
"I don't think there's time to sit there and feel sorry for yourself, let your confidence go down the drain. I think that's why I take being the captain of this team very seriously."
It certainly shows.