A4A Not Just A Pet Project For Backes
David & Kelly Backes are taking their passion for animals to another level with the creation of Athletes For Animals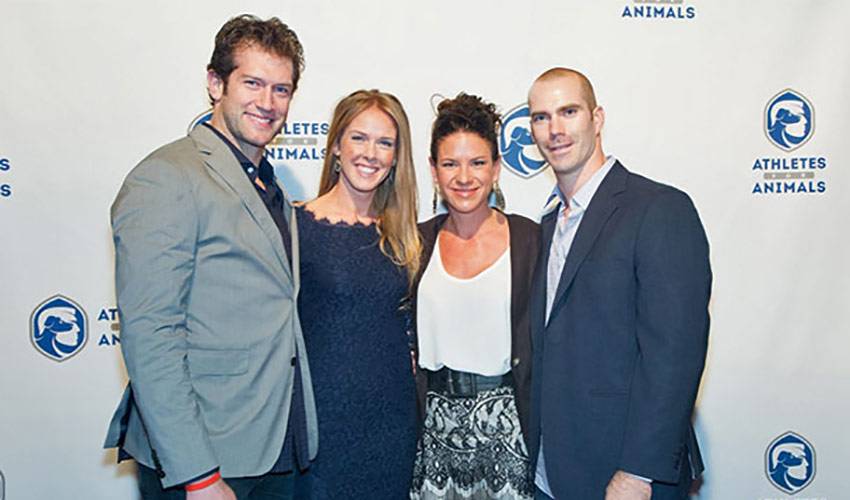 Athletes For Animals is much more than pet project for David and Kelly Backes.
Though they have enough household pets to a start a 'furry' hockey team, that doesn't even begin to tell the story of two animal lovers whose new foundation brings professional athletes together to support companion animals across the U.S.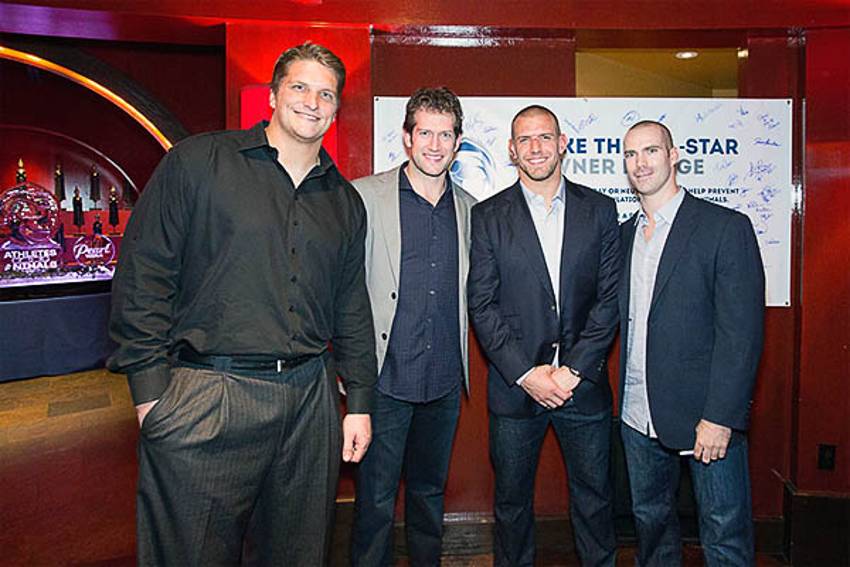 "We've each had a longstanding association with animals since we were kids, something that carried over to our relationship and brought us to this point," said David, who has played all of his 510 NHL regular seasons games with St. Louis. "This is an ideal way for us to educate people about animals, while getting some help from our friends in the sports world."
Assistance David and Kelly are thrilled to have.
Teammate Barret Jackman, David Perron (Edmonton Oilers), Erik Johnson (Colorado Avalanche), Mark Buehrle (Toronto Blue Jays), Trevor Cahill (Arizona Diamondbacks), Jake Long (St. Louis Rams) and James Laurinaitis (St. Louis Rams) are some of the athletes who have already signed on as ambassadors.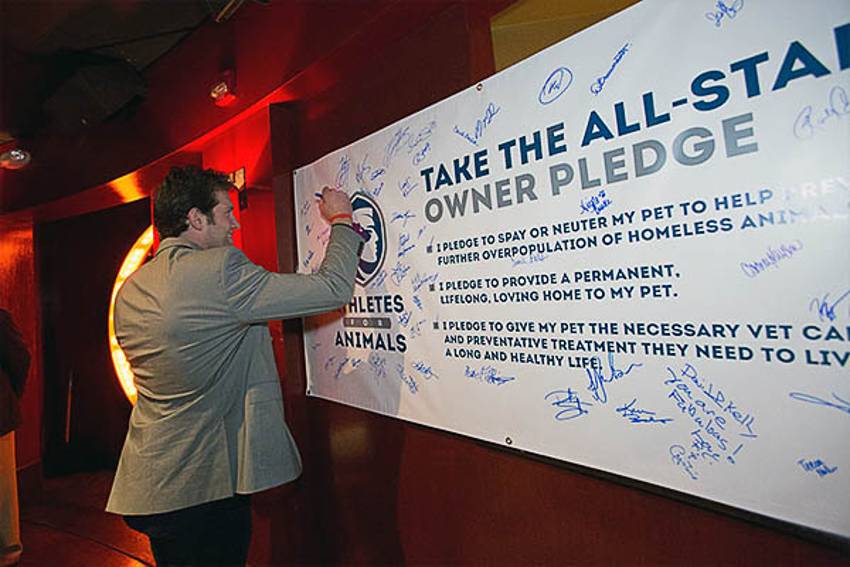 The ambassadors role will see players lend a helping hand at local shelters, help educate people about adoption and pet ownership and offer up donations to decrease the homeless pet numbers.
"People have jumped in head-first, no hesitation at all," said David, who was named Blues captain in 2011. "They are very passionate in their desire to help. We already have great people involved and we're working to have even more come aboard."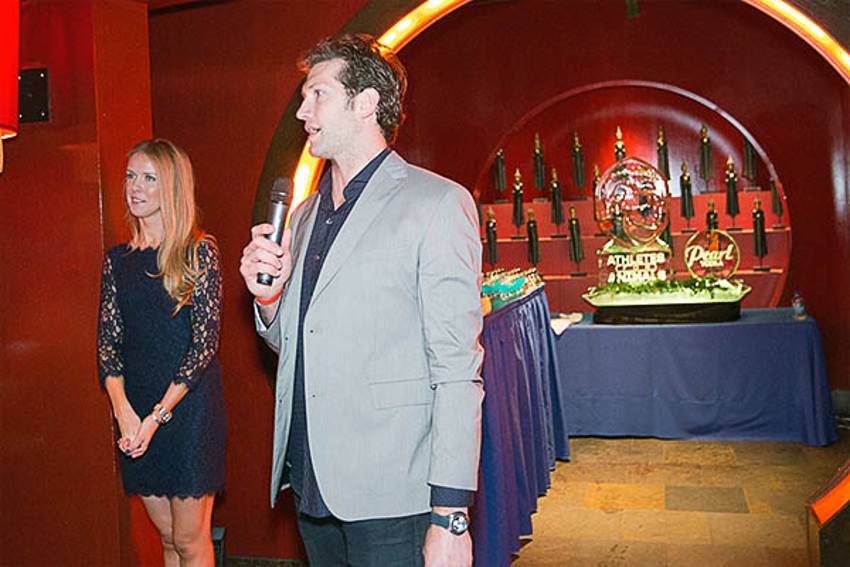 David and Kelly, who have assisted Five Acres Animal Shelter (the mandate is to find homes and raise awareness for rescued animals), are looking to add more athletes in the near future.
"The response has been fantastic," noted David. "We really want to grow this at a steady pace, to make everyone, those who are ambassadors and the public, aware of what we are trying to accomplish."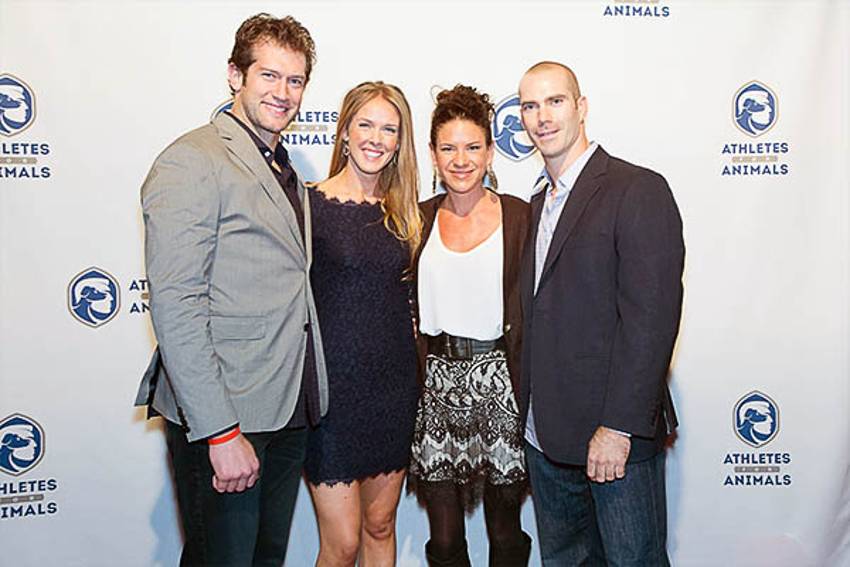 All of the money raised through Athletes for Animals will be made available to organizations that practice lifesaving work in communities across the U.S. through a grant process. Funds will assist in efforts to improve the lives of homeless pets through animal care, adoption and educational programs.
"I think the response we've had early on speaks to that bond between animals and humans," offered Kelly. "The impact and effect pets have on our lives is truly hard to put into words."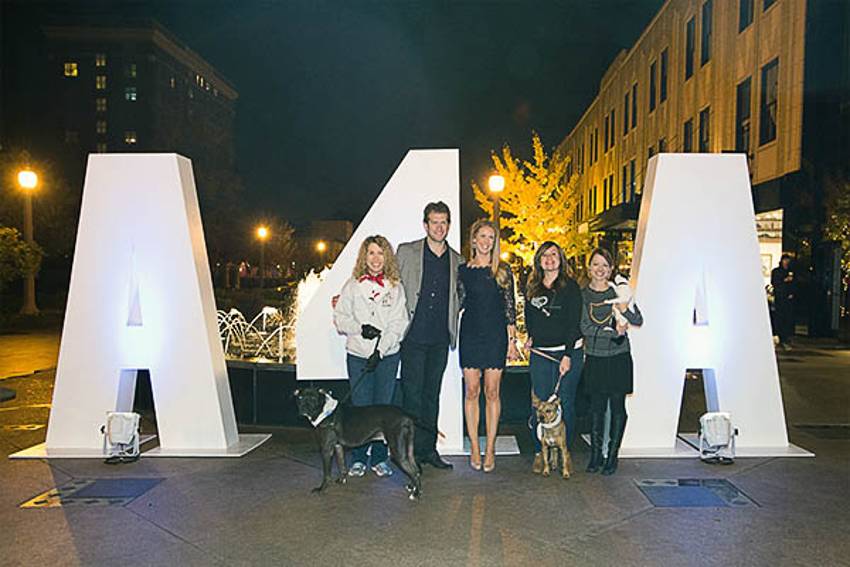 Which is why Athletes for Animals is a genuine labour of love for the couple.
"It's something we both have a great passion for," said Kelly. "This has been a dream of ours for years."
For more on Athletes for Animals, visit www.athletesforanimals.org.
Here are some more images from the Athletes for Animals launch event.