Just Another Challenge For Avs
Ryan O'Reilly & his Avalanche teammates have become quite adept at overcoming challenges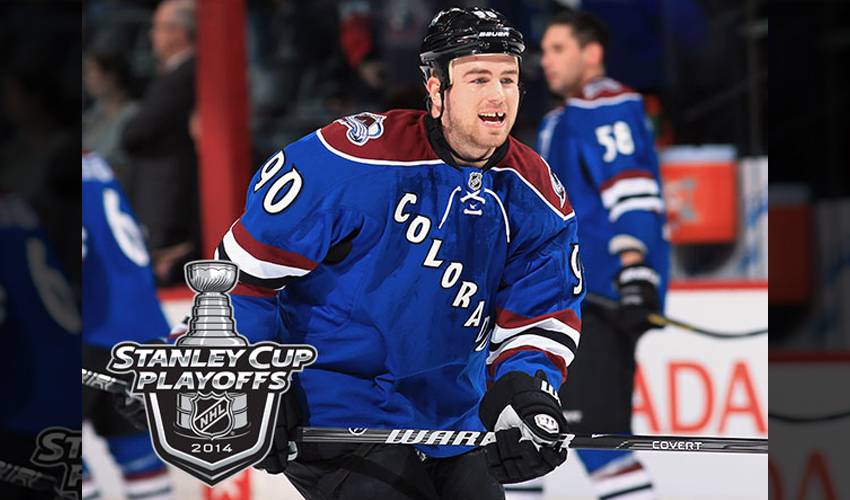 When the decision was made to move Ryan O'Reilly out of his centreman role, the Colorado forward did more than just wing it.
A log-jam of top talent at the centre position meant there would have to be alterations to the Avalanche lineup before the 2013-14 NHL season got underway.
When head coach Patrick Roy tabbed the 23-year-old O'Reilly to play left wing, it was hardly a punishment. Instead, it was a show of faith from the first-year bench boss, and an opportunity for a versatile young star.
"It was a challenge, but I was focused on doing what it took to contribute," said O'Reilly. "Obviously, it was different from what I was used to. But, at the same time, when you get to play with guys like Matt Duchene, PA Parenteau and Jamie McGinn, you feel pretty fortunate."
The Colorado trio could the same about O'Reilly, who was recently named as a finalist for the 2014 Lady Byng Trophy.
Despite having to make the adjustment to the wing, a position he played with Team Canada at the World Championships, O'Reilly didn't miss a beat this season.
In 80 games, he scored 28 goals and had 64 points.
On April 17, O'Reilly played a big part in Colorado's come-from-behind, 5-4 overtime win against Minnesota, in their Western Conference quarterfinal series.
O'Reilly contributed a goal and an assist, earning second star recognition for his efforts. In game two, a 4-2 Avalanche win, the Ontario native skated 20-plus minutes, blocking two shots and winning eight of 13 face-offs.
After six games, with the series knotted at three, O'Reilly has two goals and six points, along with a plus-4 rating.
While Colorado wasn't picked by many to make the playoffs, let alone finish second in the West, O'Reilly saw things quite differently.
And it was far from just wishful thinking.
"There was an energy and enthusiasm from the start of training camp, a nice feeling," recalled O'Reilly. "But, it was after Christmas, when things had gone well up to that point, where we really carried on. We didn't miss a beat. If we had a bad game or two, we knew we could right things. When you combine that with great leadership, we felt very confident as a group."
But, by no means satisfied.
"We were always hungry for the next game, win or lose," said O'Reilly. "When we locked up a playoff spot, we were happy. But, we also recognized we still had work to do, goals to accomplish."
What is it exactly that makes the Avs a tough team to compete with?
"There are a few things," said O'Reilly. "Our speed is excellent and that really helps us. And our goaltending has been phenomenal, too. I think it comes down to having a good balance in every part of the game. We really believe in one another."