It's A Small Holiday World
Players from around the globe share with us their holiday routines and traditions.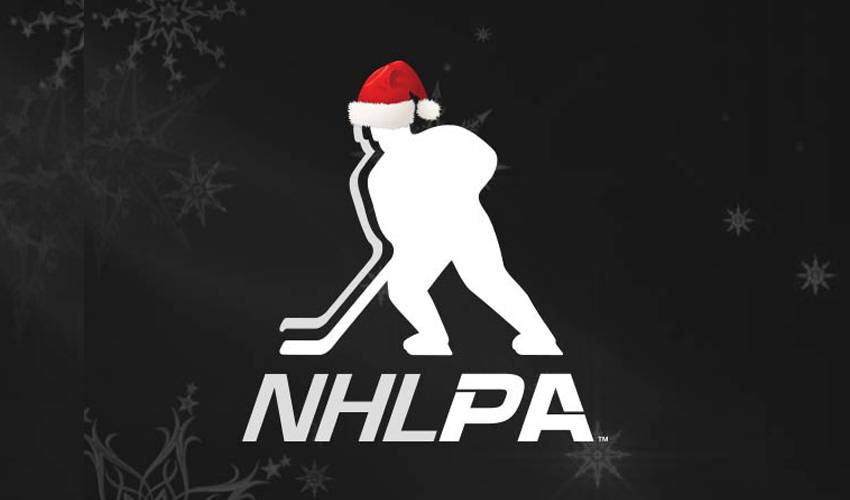 It's the most wonderful time of the year, and the Players are definitely in the spirit of the season.
Before they take a break for the holidays, players from around the league shared some of their favourite childhood traditions of the season. From Finland to Slovakia, from Canada to Switzerland, there are plenty of different ways to celebrate, and to also recall some of the most memorable hockey gifts they've ever opened.
TUUKKA RASK - FINLAND
"My favourite traditions from back home in Finland are dinner at my grandparents house on Christmas Eve and playing pond hockey with friends on Christmas Day."
TOMAS TATAR – SLOVAKIA
"I'm very happy because I will have my family here with me for Christmas this year. One tradition from back home is that we eat our big dinner on the 24th and open our gifts later that night. We typically have fish, potato salad (with a lot of mayonnaise), a special soup and a big cake." "I remember a lot of great hockey gifts I'd get for Christmas, but the one that stands out is when I got a Jofa helmet, a brand new one. It was expensive, but my parents wanted me to have it. I loved it so much I would go to sleep wearing that helmet."
DANIEL BRIERE – CANADA
"When I was young, we'd open our Christmas presents at 10:30 at night. After that, we'd have a fondue dinner at 11:30. That was our family tradition. It's something I try to do with my kids. I'm really looking forward to sharing that with them this year. It's a very special time and it brings back a lot of great memories."
"I think they'll have a lot of fun staying up late, opening their gifts and having a really fun, special dinner. I really want them to be part of that tradition."
MICHAEL GRABNER – AUSTRIA
"You always like to keep some old traditions and share new ones with your family and friends, too. With my son (Aidan), I've bought him the calendar that has chocolates for each day of December. Back home we'd go to midnight mass, but I think he's still a little bit too young for that." "When I was in Austria, my mother would decorate the tree on the 23rd of December, but we weren't allowed to go to see the tree until the 24th. On that night, we'd open our presents. The main thing I would get when I was growing up was roller blades. There was no ice for us in the summer, so we'd play hockey with our roller blades. I also got a lot of Game Boy (video games) when I was growing up. I always liked getting the newest versions of the game I played."
YANNICK WEBER - SWITZERLAND
"At Christmas time, we would spend it in the mountains at our winter home. Our family gets together for a few days of skiing and celebration. After Christmas dinner, we would open presents and then go for a nice walk around town.
"When I was just starting with hockey, my dad bought me a hockey stick for Christmas. It would be my first stick ever. Of course it wasn't much of a surprise when I saw the wrapped "present." That was pretty much the start of my hockey journey."
So as the players listed above celebrate the festive season, and while all other players around the league will be taking part in their own longstanding traditions of the season, they all wish to convey one message to hockey fans across the world:
Happy Holidays to you and yours, and best wishes for a very Happy (and healthy) New Year!