NHL/NHLPA Competition Committee Statement
Co-chairs of the NHL / NHLPA Competition Committee – Mathieu Schneider, National Hockey League Players' Association (NHLPA) Special Assistant to the Executive Director, and Colin Campbell, National Hockey League (NHL) Senior Executive Vice President of Hockey Operations – issued the following statement on new rules recommendations after the Competition Committee met today in New York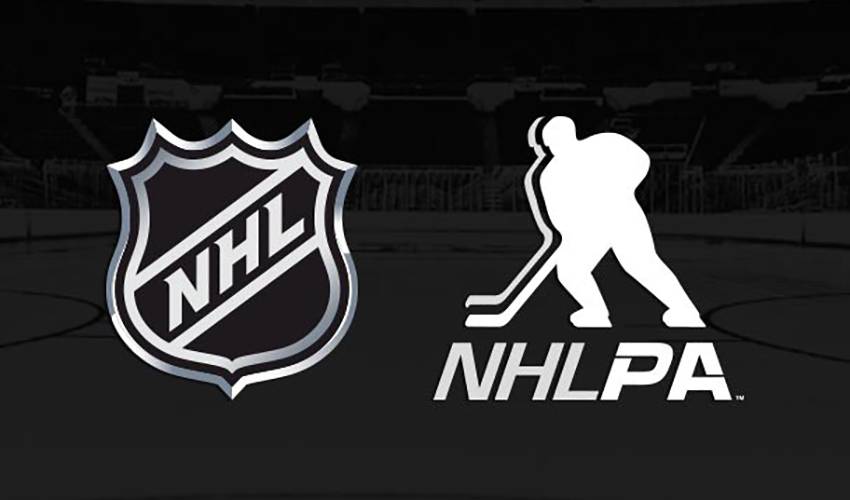 NHL / NHLPA COMPETITION COMMITTEE STATEMENT
NEW YORK (June 4, 2015) -- Co-chairs of the NHL / NHLPA Competition Committee – Mathieu Schneider, National Hockey League Players' Association (NHLPA) Special Assistant to the Executive Director, and Colin Campbell, National Hockey League (NHL) Senior Executive Vice President of Hockey Operations – issued the following statement on new rules recommendations after the Competition Committee met today in New York:
Expanded Video Review: Coach's Challenge - The Committee recommends that a Coach's Challenge be adopted for expanded video review for goals that may have resulted from (1) goaltender interference and (2) offside plays. The video review process and all decisions on goals where goaltender interference may have occurred will be the responsibility of the Referees at ice level, in consultation with the NHL's Situation Room in Toronto; similarly, goals that may have resulted from an offside play will be reviewed and determined by the on-ice officials, in consultation with the NHL's Situation Room in Toronto. In order for a coach to make a challenge, the team must have its timeout available.
Face-offs: The Committee recommends a change to the face-off rule, whereby, for all face-offs in the defensive zone, the player from the defensive zone team must put down his stick first. For face-offs at center ice, the rule will remain the same, requiring that the visiting team player put his stick down first.
Overtime: There was considerable discussion of changing the current overtime format but no consensus was reached. The NHLPA and NHL will continue discussions in the coming weeks on potential changes with the intention for the Committee to make a decision on overtime later this month. There will be no changes to the shootout format.
The new rules recommendations still require approval by the NHLPA's Executive Board and the NHL's Board of Governors, at which point the language of the rules will be formalized.
The NHLPA was represented by Players Michael Cammalleri (New Jersey Devils), Cory Schneider (New Jersey Devils), Kevin Shattenkirk (St. Louis Blues) and Daniel Winnik (Pittsburgh Penguins), while David Backes (St. Louis Blues) was unable to attend. The NHL was represented by Philadelphia Flyers owner Ed Snider and General Managers David Poile (Nashville Predators), Ken Holland (Detroit Red Wings), Don Maloney (Arizona Coyotes) and Peter Chiarelli (Edmonton Oilers). The Competition Committee is co-chaired by Mathieu Schneider and Colin Campbell. ###