Kraft Hockeyville Lands in Lumby
Another successful Kraft Hockeyville is in the books after the Los Angeles Kings and Edmonton Oilers descended on Lumby, British Columbia.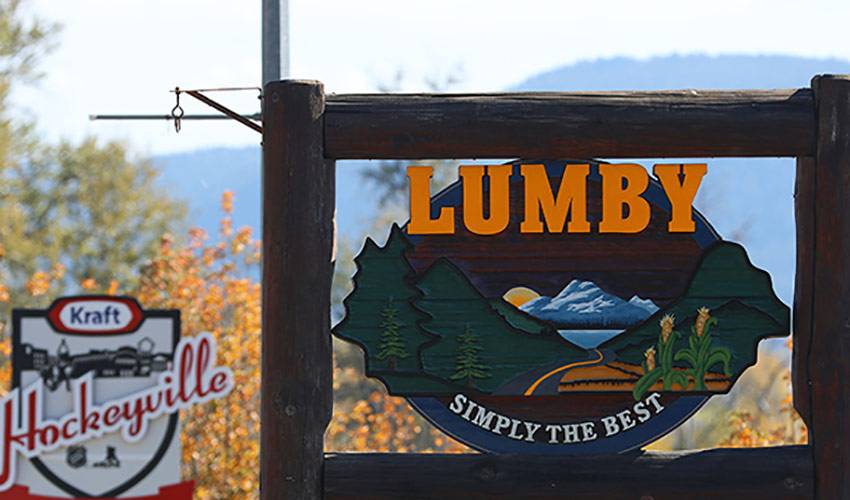 Lumby, population 1,731, gave the Los Angeles Kings and Edmonton Oilers the reception of a town at least two times its size when Kraft Hockeyville rolled in on October 3, 2016.
In addition to receiving $100,000 in arena upgrades, Lumby locals got the opportunity to take in a Kings-Oilers pre-season game in addition to several other community events that connected its residents through their huge passion for hockey.
It all kicked off on Saturday, October 1 with a Stanley Cup appearance and a youth players' clinic for the Lumby Stars, featuring alumni from all around the NHL including David Oliver, Fernando Pisani, Aaron Volpatti, Eric Goddard, and Vernon native Jerred Smithson.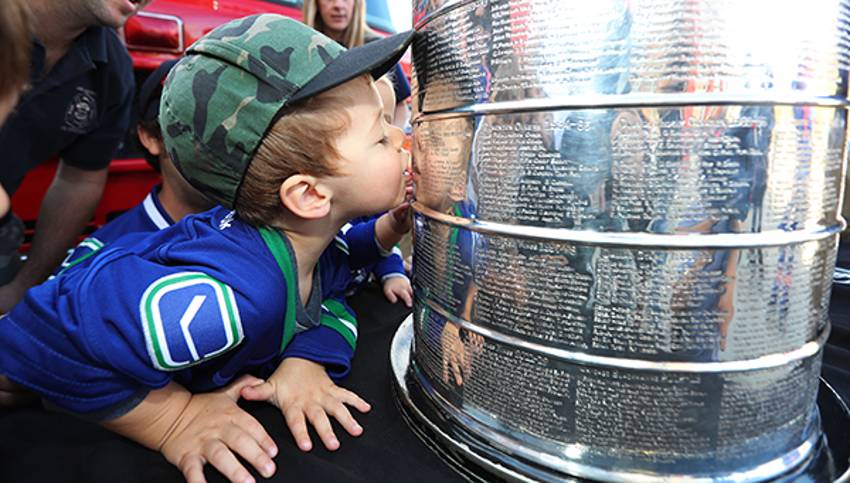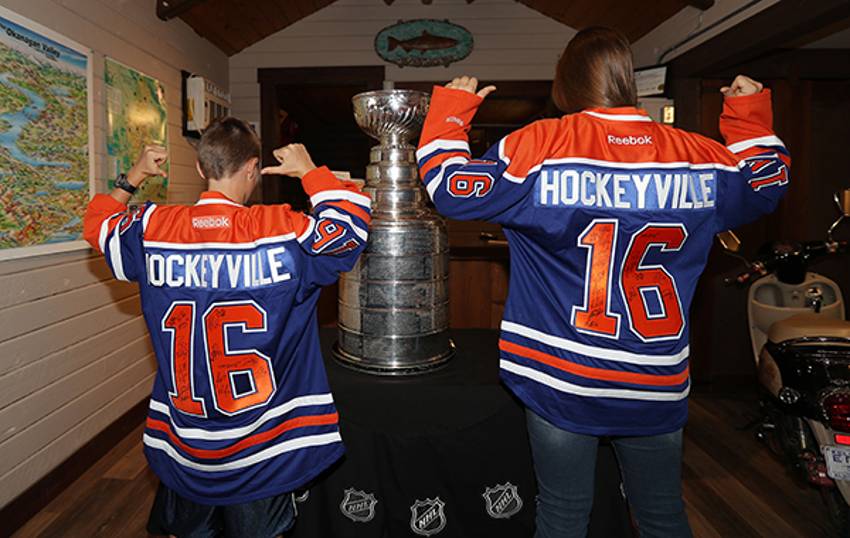 The Lumby Stars get their first taste of #KraftHockeyville with an on-ice clinic with @NHL alumni! pic.twitter.com/88qX8FlYJ7

— NHLPA (@NHLPA) October 2, 2016
The day was capped off by a Q & A session featuring Brayden McNabb and Tanner Pearson of the LA Kings at White Valley Community Centre. The players not only left behind some photos and a message for the local kids at the centre, they answered questions directly from some of the young, inquiring minds.
.@LAKings Brayden McNabb & Tanner Pearson leaving a message for the kids at White Valley Community Centre! #KraftHockeyville pic.twitter.com/Od0bb6gwcF

— NHLPA (@NHLPA) October 2, 2016
.@tannerjpearson, @nabber03 (and who can forget @BaileyLAKings) wrap up a Q&A with local Lumby youth! #KraftHockeyville @LAKings pic.twitter.com/eNI1sXbQrU

— NHLPA (@NHLPA) October 2, 2016
The main event started Sunday morning at Kal Tire Place. Locals from Lumby, Vernon, and the surrounding areas came out in hoards to catch a glimpse of their favourite Kings and Oilers before the pre-game skate. Many were lucky enough to snag some autographs, and those who didn't were still treated to the open practice skate.
Attendance was impressive.
"That is the biggest crowd I've ever seen for a pre-game skate," smiled Kings forward Tyler Toffoli.
But size wasn't everything. Many of the players in attendance shared stories over the course of Kraft Hockeyville, many inspired by meeting their own childhood hockey heroes. Milan Lucic, currently with the Oilers told media that he grew up idolizing one Jaromir Jagr, and was able to meet him through his uncle, Dan Kesa, who played in the NHL with him
Lucic eventually played alongside his idol as a member of the 2012-13 Boston Bruins, and pointed out how a similar situation could be transpiring in Lumby this very weekend.
.@27MilanLucic shares a great story about meeting Jaromir Jagr in awe as a kid - and then getting to play with him! #KraftHockeyville pic.twitter.com/Zfi6a8RO9L

— NHLPA (@NHLPA) October 2, 2016
"You see a guy like Connor McDavid, what he can do and how he is, you never know, a kid here today could have that very same experience."
Just @cmcdavid97 making some @EdmontonOilers fans dreams come true! #KraftHockeyville pic.twitter.com/FqBBkm0xoF

— NHLPA (@NHLPA) October 2, 2016
It remains to be seen which of the many McDavid fans in attendance will make it to play alongside him in the NHL, but he increased those odds greatly with the amount of time he dedicated signing autographs and taking pictures with the long line of fans chanting "Connor", long after he was out of sight.
He came back into focus for those fan at puck drop that evening, and in the second period, gave all the Oilers fans something more to cheer about.
#Oilers lead 2-0 in the middle frame thanks to this @cmcdavid97 tally: https://t.co/H4vwQXYwQj #KraftHockeyville pic.twitter.com/emv0RKqGJS

— Edmonton Oilers (@EdmontonOilers) October 3, 2016
It was an eventual 3-2 win for the Edmonton Oilers in front of the packed house at Kal Tire Place, which seats 3,006 people plus an additional 500 with standing room - essentially the town of Lumby. Twice. Needless to say, the town certainly proved why it earned the Kraft Hockeyville bragging right.
Sticks up for you, Lumby & Vernon! 😀 #KraftHockeyville pic.twitter.com/zw0vZHft9F

— Edmonton Oilers (@EdmontonOilers) October 3, 2016