My Top 5 | Tuukka Rask
Rask shares his top five favourite films and also offered up the one famous movie line he can't get enough of.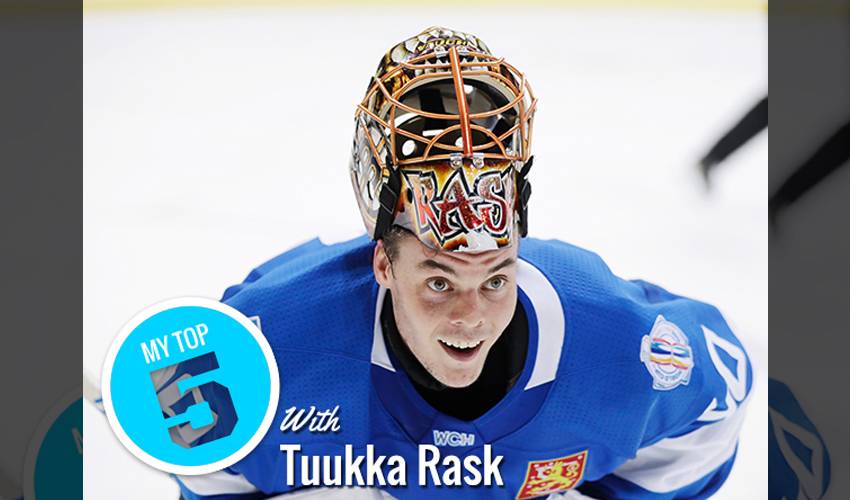 Boston's big-time backstopper has earned several rave reviews for his play between the pipes this season.
In between turning away the top offensive stars in the League, the 29-year-old took time out to list – in no specific order – his all-time favourite movies.
Rask also offered up the one famous movie line he can't get enough of.
Tuukka Rask's Top 5 Favourite Movies
1. The Godfather
Released in 1972, the movie about a fictional New York crime family, starring Marlon Brando and Al Pacino, is widely regarded as one of the greatest films of all time.
2. Taxi Driver
Directed by Martin Scorsese, Robert De Niro gives a riveting performance in this film that won the 1976 Palme d'Or at the Cannes Film Festival.
3. Good Will Hunting
Written by Matt Damon and Ben Affleck, Damon, a janitor at M.I.T., has a gift for math, but needs help from a psychiatrist (Robin Williams) to find direction in his life. It won two Oscars: Williams for Best Supporting Actor and Best Original Screenplay.
4. The Departed
Hollywood heavyweights Leonard DiCaprio, Matt Damon and Jack Nicholson headline this 2006 movie about an undercover cop and a mole in the police, as they attempt to identify one another while also working to infiltrate a gang. The crime drama won four Oscars, including Best Picture and Best Director (Martin Scorsese).
5. Moonraker
The 11th spy film in the James Bond series, Roger Moore, in the lead role, investigates the theft of a space shuttle. It was released in 1979.
Said Rask: "My all-time favourite line from a movie has to be, "Bond…James Bond."