Bickells connect love of dogs to fight MS
You'd be hard-pressed to find a better team than Bryan and Amanda Bickell. Bryan's MS remains a top priority, as does finding ways to help others affected, and of course, the couple found a way to incorporate their passion for pitbull-type dogs.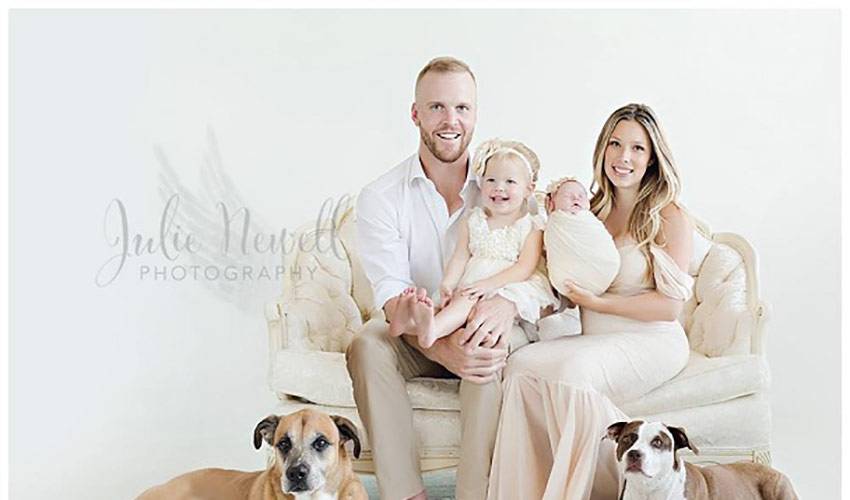 When it comes to making a difference, you'd be hard-pressed to find a better team than Bryan and Amanda Bickell.
When Bryan Bickell made the announcement that he had been diagnosed with multiple sclerosis in November, it would have been understandable if the Carolina Hurricanes' left winger and his wife, Amanda, stepped out of the spotlight, including putting their charitable endeavours on the back burner.
As one of the sporting world's most giving couples, they did quite the opposite.
While addressing Bryan's MS remains a top priority, so too, does finding ways to help others affected by the autoimmune disease.
One of the Bickells' next charitable undertakings will be a Walk MS fundraiser around the PNC Arena complex, home of the Hurricanes, on April 8.
They're hopeful the event can also be an opportunity to include their passion for dogs, namely, pit bull-type dogs, the inspiration behind the Bryan and Amanda Bickell Foundation, founded in 2012, when the forward was with the Chicago Blackhawks.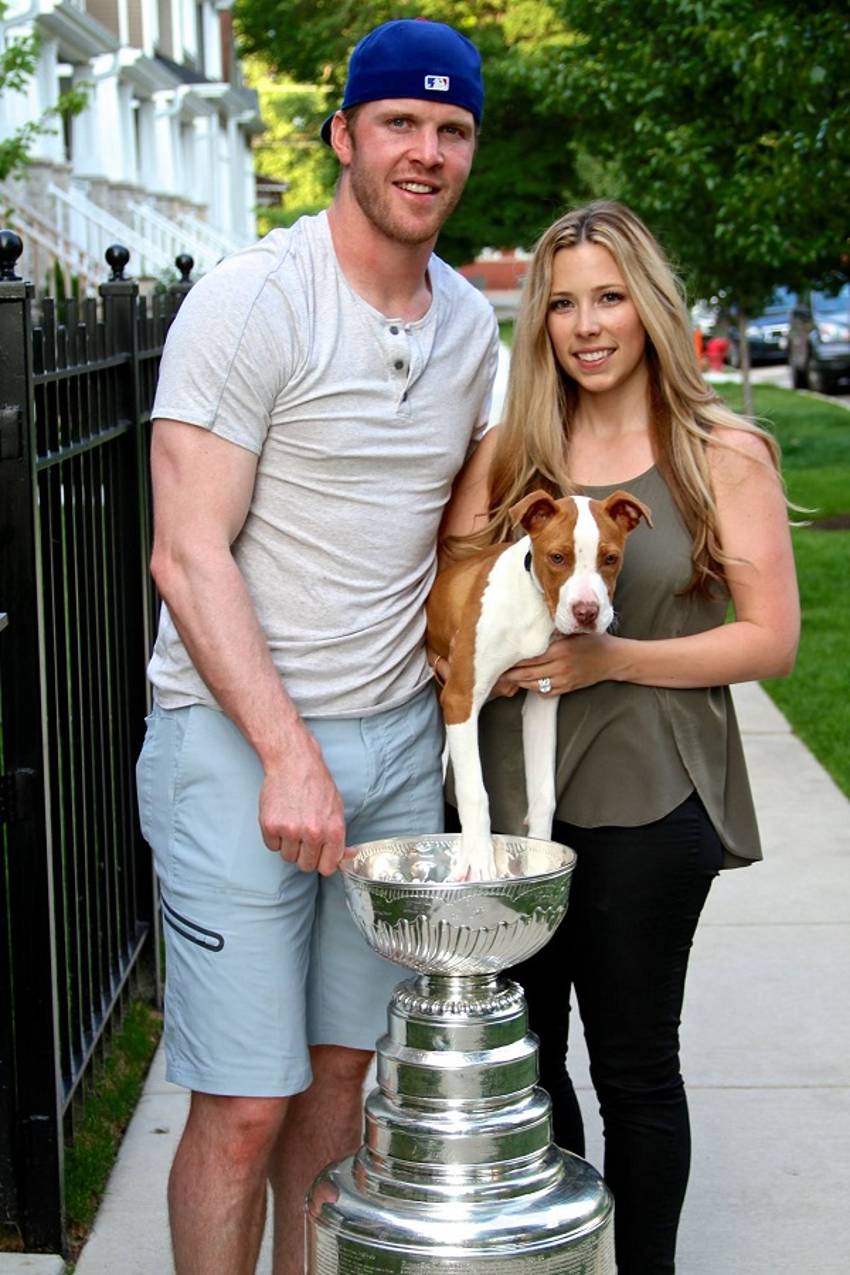 "We've been lucky in that everything we feel passionately about we've been able to find a connection," said Amanda.
"It started out with our love for pit bull-type dogs. Take our Paws for Strength program – which works with abused children – and that's a great example. People would say, 'Why would you connect pit bulls with people that have suffered abuse? I don't understand how those could come together.' But, the moment we explain it, a huge light goes on for people. These kids came from similar situations. The dogs that we have which go in the program, they've gone through the same type of thing. The dogs get to tell a story of their own when they meet the kids. And the children can be inspired and realize, 'This is my path.' These dogs can show them compassion, where a person might not be able to."
In the days following his diagnosis, Bryan went on the computer to search for possible ways to partner dogs with MS patients.
It didn't take him long to find his answer.
"All it took was a quick Google search and we found out that a lot of people use therapy dogs for MS," said Amanda. "It all comes together."
Making that discovery, Bryan admitted, was a gratifying moment.
"It's something that's been part of us since we've been together," he said. "We've had our dogs and to start this foundation – every year it's getting bigger with more opportunities – has been great for us. We want to help people and we want to find new causes in order to achieve that. We have new doors now to walk through and help even more people."
The Bickells won't have to worry about support on any front.
Since going public with his MS diagnosis, the response from family, friends, and the hockey world has been huge.
"It's been, I'd like to say, a little overwhelming, but in a good way," said Amanda. "When the story first came out about Bryan's MS, the world was finding out when we were still going through the process of understanding what this was all about. Immediately, we had plenty of phone calls, tweets, texts and emails that just flew in.
"The Blackhawks sent a card signed by all the players with well wishes. That was really nice. Some girls from other teams reached out to me – girls I didn't even know – that wanted to talk to me about things they had gone through or were going through. When they talk about hockey being one big family, you see that when a situation like this happens."
Bryan, a two-time Cup champ with the 'Hawks, is still taken aback by the outpouring of affection.
"I wish I could answer and talk to everyone that has reached out with their support," he said. "There are people in Europe that we met during the lockout that have reached out. It's been overwhelming. The fans, players, coaches, so many people – it's very special to have that support."
There is none more important, however, than the support he receives from his wife.
"I always put Amanda as the person who is the glue that holds everything together for our family, for me – everything that I've had to deal with in my career – she's always been strong," offered Bryan. "She will see things in the positive when they are in the negative. She takes the short end when it comes to the grumpiness on my side, but she's always been very positive about everything I do.
"There are a lot of downs, but we're on our way back up now. She's my rock. She's been putting up with my headaches for a long time. It's comforting to know that we will spend the rest of our lives together. We have two lovely daughters and I never forget how lucky I am to have them all in my life."
Said Amanda: "He's a hard worker. Typically, he's the first person there at the rink every morning – even going through this – he seems to be there hours before he's supposed to. A lot of the time, he's close to being the last person to leave. He's so dedicated when he puts his mind to something. He's been that way since I've known him. He's worked so hard since he's been a young kid. It's very inspiring. He inspires me as a person and as a mom, every day, whether it's working so hard at his career or coming home and being a dad. I couldn't ask for a better husband."
Whether it's coping with Bryan's MS battle or reaching out to help others, the Bickells will go about it all the only way they know how.
Together.